Tony Snell was the 20th pick in the 2013 NBA Draft and for nearly 10 years has been a fixture in the league, except for his last season spent in the G-League. In his experiences with Chicago, Milwaukee, Detroit, Atlanta, Portland and New Orleans, Snell has scored 6.1 points on average. In recent hours, the player has returned to the forefront of news coverage because, in an interview with Craig Melvin for Today, he stated that he has recently been diagnosed with autism.
The diagnosis came when Snell decided to undergo testing along with her son, who at 18 months after birth still did not speak and made repetitive movements, two symptoms of autism. The child was also diagnosed with autism.
"I was not surprised by my diagnosis." – Tony Snell recounted – "Because I always felt different. I don't think I would have made it to the NBA if I had been diagnosed with it at my son's age.. They probably would have imposed limitations on me and curbed my abilities. This news changed my life, everything makes much more sense now. It was an injection of clarity, like putting on 3D glasses. I want to change people's lives and inspire them, make sure my son knows that I am with him. When I was a child, I felt different, but now I can show him that I'm right here and we're going to go through this together. We will grow together and achieve so many things together.".
For the first time, NBA star Tony Snell is opening up to. @craigmelvin about being diagnosed with autism at age 31 and how that journey has been. pic.twitter.com/CddFxTkvbR

– TODAY (@TODAYshow) June 16, 2023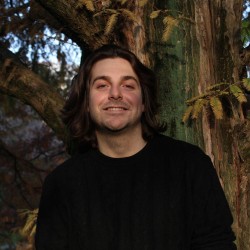 Latest posts by Francesco Manzi
(see all)