Since it was published The Last Dance, which does not return a flattering image of the Scottie Pippen player, the most famous "number 2" in NBA history has repeatedly attacked former teammate Michael Jordan. A couple of years ago he had done this on the occasion of the release of his autobiographical book and was therefore interpreted as an attempt to get publicity, but now Pippen is back on the attack.
Pippen, in an interview with the podcast "Stacey King's Gimme The Hot Sauce.", spoke about the Jordan-LeBron comparison, stating that at the end of his career James will be "the best player ever from a statistics standpoint.". Before throwing a stiletto at MJ, even called a player "horrible" before Pippen's arrival at the Chicago Bulls.
I saw Michael Jordan play before I came to the Bulls, you saw him too. Horrible player and it was horrible to play with him too, he was just doing 1vs1, taking bad shots. We started winning when we became a team, and everybody forgot who he was before that time.
Jordan played without Pippen from 1984 to 1987-Chicago always made the Playoffs in those years, never making it past the first round. It was then in 1988, in the first year of the MJ-Pippen duo, that the Bulls advanced to the second round.
#Bulls Scottie Pippen: 'LeBron James will be the greatest statistical [player] to ever play the game of basketball. [Michael Jordan] Was a horrible player." pic.twitter.com/j3bQ8rWcte

– Die-Hard Chicago Bulls Fans (@DieHardCBfans) May 26, 2023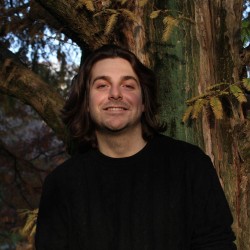 Latest posts by Francesco Manzi
(see all)