It was predictable that the NBA would not let everything pass without action after the Dallas Mavericks had rested half the roster last night, including Luka Doncic after the first quarter, to purposely lose to the Chicago Bulls. In doing so, the Mavs essentially gave up the play-in, instead retaining the first-round pick in this year's Draft, which otherwise would have ended up with the Knicks.
Circumstances that amount to pure tanking, the willingness to lose on purpose, something the NBA obviously does not accept and has done everything over the years to discourage. League spokesman Mike Bass stated a short while ago that. the NBA has opened an investigation into the Mavs' actions and the reasons behind them.
NBA spokesman Mike Bass: "The NBA commenced an investigation today into the facts and circumstances surrounding the Dallas Mavericks' roster decisions and game conduct with respect to last night's Chicago Bulls-Mavericks game, including the motivations behind those actions."

– Tim MacMahon (@espn_macmahon) April 8, 2023
Meanwhile, Dallas has not changed strategy, even for the last game of the season against San Antonio. Absent against the Spurs will be Doncic, Irving, Wood, Hardaway Jr, Green, Bullock, and Kleber, all of whom will be rested.
The Mavericks say Luka Dončić (left thigh injury recovery), Kyrie Irving (right foot injury recovery), Reggie Bullock (rest), Josh Green (rest), Tim Hardaway Jr. (left ankle soreness) and Maxi Kleber (right hamstring injury recovery) will all miss Sunday's game against the Spurs.

– Marc Stein (@TheSteinLine) April 8, 2023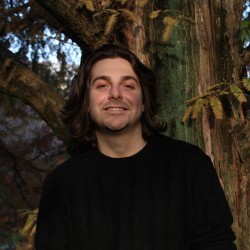 Latest posts by Francesco Manzi
(see all)