Eventually the experience of Danilo Gallinari in Boston really lasted only one season, without, by the way, ever playing. In the night the Italian was involved in a three-team trade, however, different from the one talked about last night. In addition to the Celtics, this trade included the Memphis Grizzlies and the Washington Wizards.
As had already been circulated, the Rooster will end up in Washington while surely the two most important players to be traded are Marcus Smart and Kristaps Porzingis: the former to the Grizzlies, the latter right to the Celtics.
In the end, the trade would look like this, as written by ESPN:
Memphis receives Marcus Smart
Washington receives Danilo Gallinari, Tyus Jones, Mike Muscala, the #35 pick in the draft (from Boston)
Boston receives Kristaps Porzingis, pick #25 in Draft (from Memphis), Warriors' 2024 first-round pick (protected in Top 4)
It is then Smart, after having so far played only with the Celtics and becoming a symbol of them, who is traded instead of Malcolm Brodgon, who instead remains in Boston after being mentioned as a possible new Clippers player earlier in the day yesterday.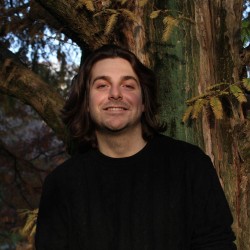 Latest posts by Francesco Manzi
(see all)