Draymond Green played a great series at times against the Los Angeles Lakers, despite then his Golden State Warriors lost 4-2, missing out on qualifying for the Conference Finals. However, the season of the veteran, who has a Player Option on next season and thus could become a free agent in July, was marred by the punch thrown at Jordan Poole during training camp last October. The incident, along with the video that circulated everywhere in the hours that followed, certainly played a role in the internal dynamics of the Warriors. Even during the Playoffs, the body language between Green and Poole was often under the magnifying glass. And it didn't help that Poole barely scored. 8.3 points average in the series against the Lakers., after peaking at 20 during the regular season.
A guest of ESPN, Green spoke about the incident and basically blamed his punch for the elimination against the Lakers. According to the Golden State player, the incident would have triggered a ripple effect due to Green being "contained" in the following months in terms of his interactions with his teammates on the court.
We talk about all the difficulties we've had as a team, such as not being able to win away from home. None of this would have happened if I hadn't thrown my fist at Poole. There was a period when I stayed on the sidelines and quiet, to give the situation time to settle down. It was probably in February that I started to feel like myself again and started talking more. But there were five months where we let some things go by, and then it happens you get to February and you are where you are. You've built bad habits over the previous months, you're like that now. You can try to make corrections and improve, in fact we made it to the second round of the Playoffs, but we never got back to being a team capable of winning the title.
Draymond Green told me that he believes the Warriors would still be playing if it wasn't for the incident between him and Jordan Pool pic.twitter.com/B9txJCl0OY

– Stephen A Smith (@stephenasmith) May 17, 2023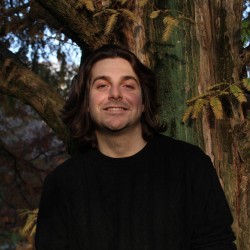 Latest posts by Francesco Manzi
(see all)