In the last two weeks. Zion Williamson was featured in a sex "scandal" when porn star Moriah Mills accused him of maintaining a relationship with her even though he had impregnated another girl, the one who is now supposed to be his girlfriend. As is now known, the affair was later joined by a third girl who made similar accusations against Williamson. But speaking of basketball, Zion has also been at the center of pre-Draft market rumors in recent days. According to some sources, the New Orleans Pelicans are considering trading him to move up much of the draft order, with particular attentions toward the Charlotte Hornets holding the second overall call-up.
However, it took Moriah Mills once again to provide clarity, or at least his clarity. According to the X-rated movie actress, Williamson will not be traded, rather. The rumors were allegedly put out by himself and his entourage to cover up the controversy sparked by her and the other girl.
"Zion will not be traded, it's a fake news put out so that his name will no longer appear in searches next to mine or another stripper! This way people will focus on his career instead of his private and sex life. Zion likes to lead a private life, he always told me he wants his privacy and not to believe anyone. He just bought a house, he won't be traded!" Mills wrote on Twitter.
Zion isn't getting traded it's fake news so his name in search bar doesn't show next to mine or stripper bm !!! This is publicity stunt so people can focus on his career instead of his sex life /personal @Zionwilliamson likes a private life . He always told me he likes privacy….

– Moriah Mills 🖤 (@moriahmillsss) June 16, 2023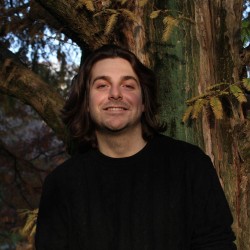 Latest posts by Francesco Manzi
(see all)