Race-3 we all know how it went, with Dillon Brooks who after provocations in previous days was ejected in the third quarter for a hit in the nether regions to LeBron James. The challenge between the two had begun immediately after Game 2, when Brooks had called him "old" and said he "didn't respect" James until he scored 40 in his face. LeBron had decided not to comment on his opponent's words, called "str*****e," but just before the two-ball he had approached Brooks in a threatening manner.
No one, until now, had figured out what James said to Brooks before helping his Los Angeles Lakers take a 2-1 lead in the series against Memphis. But YouTube channel LegendZ Production was able to decipher the interview by reading his lips.
"Just to let you know: you cause a little too much trouble. All you do is waste your time. You don't know anything, you're not ready for me. Mark some shots and do your job!" James allegedly told Brooks. The Grizzlies guard did not listen to him, however, as in the half-game played he scored 7 points on 3/13 shooting, among the main causes of Memphis' poor first quarter.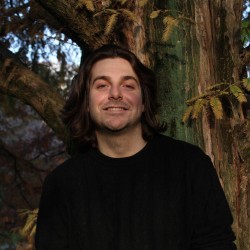 Latest posts by Francesco Manzi
(see all)