Victor Wembanyama had been the target of criticism, some of it quite excessive, after his less than excellent Summer League debut a couple of days ago. However, the talented Frenchman responded on the field in what was his second and final game in the Las Vegas tournament.. Wemby closed out the match against Portland (lacking Scoot Henderson) with. a double-double of 27 points and 12 rebounds: true first-call numbers.
Wembanyama showed his entire repertoire: from shooting from mid- and long range, which was lacking in his debut, to his presence under the basket, including on defense (3 stoppages). In the press conference, the San Antonio Spurs' long man joked: "I have to figure out when to go on vacation, when to start training again, where to train. If it will be in San Antonio or somewhere else. I'll talk to Pop about it. I'm not going to play the World Cup, so I'm looking at 2-3 months of work that will change my life. I will probably disappear from the media for the next few months, honestly. In the last month, I think basketball hasn't even been 50 percent of my schedule. I can't stand it. I know this is a special time in my life, but I'm glad it's over. Now I just want to play".
"In the past month, I think basketball wasn't even 50% of my schedule. I can't stand it. I know it's a special moment in my life, but I'm glad it's over. I just wanna hoop."

Victor Wembanyama on the media tour and being able to focus on basketball now.

(via @TomerAzarly) pic.twitter.com/E782jt5TFp

– ClutchPoints (@ClutchPointsApp) July 10, 2023
Understandable, since the eyes of the world have been on Victor Wembanyama for more or less a year. His games in France were followed by the NBA magnifying glass constantly, and in Summer League there was the height of media attention on him. Then again, his mentor in San Antonio will be Tim Duncan, so it should come as no surprise if Wembanyama were to take a low profile.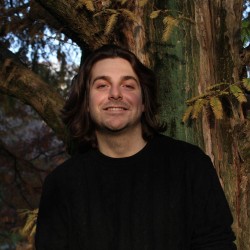 Latest posts by Francesco Manzi
(see all)