Most avid NBA fans will remember. Terrence Williams, one who immediately showed good things as a rookie, with the New Jersey Nets in the 2009-10 season. Expectations for him were not expected, however, as over the next 3 seasons, the only ones in his NBA career, he made only 75 appearances, with no major injuries to mar the tally.
Williams' career then continued outside the NBA, between G-League, Turkey, Puerto Rico, Mexico and finally Venezuela. His last official game, the American played in 2015. Why, then, is he being talked about again today? Because Terrence Williams has been sentenced in the past few hours to 10 years in prison..
The conviction comes from that maxi-case of fraud against the NBA operated by a number of former players including Kenyon Dooling, already convicted, and Glen Davis. Specifically, Williams and his colleagues had hatched a scheme to defraud the health insurance system for former players to the tune of around $5 million.
In addition to the prison sentence, Williams will also have to pay back $3.1 million. The penalty for the former Nets, Rockets and Kings player is higher than for his colleagues because he was allegedly the one who devised the scheme and involved a total of 18 athletes.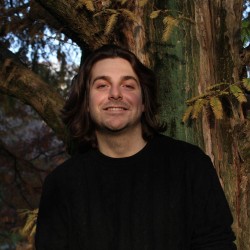 Latest posts by Francesco Manzi
(see all)