Reggie Bullock is certainly not among the NBA's most talented players, but this time around, he's been the talk of the town for his choices of business off the field. The player of the Dallas Mavericks has in fact purchased a private island for $2 million, practically one-fifth of his current annual salary. The island is located in Belize, Central American country south of Mexico.
Bullock island looks INSANE https://t.co/Q4yDtaEwCx pic.twitter.com/iUeWavZgXq

– MFFL (@Mavs_FFL) April 5, 2023
Bullock named the island after himself, calling it "Bullock Island." and also creating an Instagram profile for her. On the only post published so far it reads: "Introducing Bullock Island. The immersive and adventurous island. Where luxury meets nature, dreams come true and where every moment creates memories that last a lifetime. Come visit us in the sand, where the sun kisses the ocean, the moon dances with the stars and coconuts fall from the trees. Only on Bullock Island.". Quite poetic, to say the least.
Last year Bullock had revealed in an interview that he was interested in island investments, and now he has taken action. On the island he has started construction of a resort where he and his family will be able to spend their vacations and where they will invite their friends to spend a few days in total relaxation.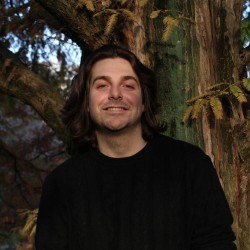 Latest posts by Francesco Manzi
(see all)