In the Italian morning, and at 3 a.m. American time, the NBA and the NBPA reached a new agreement for the CBA, the collective bargaining agreement that was due to expire soon. The new contract will be for a term of 7 years and will accompany the league then until 2030 (with an exit clause in 2029 for both parties), with many new features.
The most important one is definitely the introduction of a mid-season tournament, something that has been talked about for a few years now. Not much is yet known about the modalities of this tournament, other than that it will start in the 2023-23 season, but Shams Charania reported that each player on the winning team will receive a prize of $500,000. It will still be a knockout tournament, with EuroLega model Final Four to be played in a unique location (Las Vegas would have the advantage).
Another important piece of news concerns A second degree of luxury tax. Some teams such as the Warriors and Clippers in fact give little weight to the tax they have to pay when they exceed the salary cap, having higher revenues than other small markets that therefore do not have the same economic possibilities. To level out this gap, the NBA will introduce a second cap: exceeding the salary cap by more than $17.5 million, a team will not be able to use Mid-Level Exception in free agency. As ESPN specifies, if these conditions had been present last summer, for example, Danilo Gallinari would not have been able to sign with Boston.
Each team will have three two-way contracts available, and no longer two as now. Marijuana will instead be legalized by the NBA, and will no longer fall under that set of prohibited substances for which one will be punished in doping tests. Also introduced was the minimum of 65 games played to be a candidate for the MVP award, as had already been anticipated.
The agreement, which you can read about in detail here, will be ratified in the coming weeks with a vote of all 30 franchise owners and players.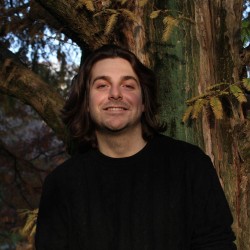 Latest posts by Francesco Manzi
(see all)