Kyrie Irving would like to play along with LeBron James next year and in the meantime. don't leave Luka Doncic and the Dallas Mavericks.. The point guard's dream would be to form a new trio with King, but in Dallas: Shams Charania and Chris Haynes reported.
These days Irving, who arrived at the Mavericks at the February trade deadline, reportedly contacted James to test the waters and see if he would favor a move to Texas, leaving the Lakers in the summer. LeBron has a contract with the yellow-purple until 2025 and could possibly leave Los Angeles only via trade. Of course, fitting the nearly $47 million for No. 6 into a trade that works from a salary perspective, without sacrificing either Irving or Doncic, appears a nearly impossible feat.
Surely it would be easier for Kyrie Irving to move to the Lakers, since he yes will be a free agent in the summer. In that case, however, the yellow-viola would need a sign-and-trade to sign him-a scenario in which the Mavs would not seem interested. In a possible trade for Irving, who would then not be lost for zero as would happen if he decided to sign a new deal with another franchise, Dallas would likely get D'Angelo Russell.
Sources: Kyrie Irving has reached out to Lakers star LeBron James in attempts to see if James would come to Dallas. Irving is a free agent this offseason.

– Shams Charania (@ShamsCharania) June 5, 2023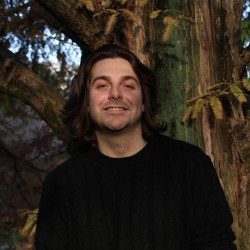 Latest posts by Francesco Manzi
(see all)