Today Giannis Antetokounmpo is one of the best players in the NBA: if it were not for the resounding seasons of Nikola Jokic and Joel Embiid, he would still be the favorite for the MVP award, an award that the Greek has already put in his trophy case twice, in 2019 and 2020. During a recent interview with the Milwaukee Journal, however, Antetokounmpo admitted that he has not always lived up well to the burden of being one of the best in the world.
Giannis even revealed that he having thought about retirement in 2020, when he was just 25 years old and about to win his second MVP.
I was in Orlando. I was walking by the hotel and there were three children, the hotel was 5 minutes away from Disney World. The lady who was with them was probably the grandmother, she was 55-60 years old, she was my mom's age. And the children were very young: 5, 6 or 7 years old. The lady asked them, "Hey, do you know who that is?" No, they had no idea. "That's the best player in the world," she said then.

Beautiful to hear, but it also puts a lot of pressure, thinking back. To be the best, you have to play your best all the time. You have to train at your best. You have to take the best care of yourself, and it's not easy. People think I handle it well because of my personality, but it's hard. It's not easy. In 2020 I was ready to retire. I even talked about it a few times with the front office..

If something doesn't make me happy, I don't want to do it. I want to stay at home with my children, my family and try to be happy. About the rest I don't care.
Shortly before that episode, Giannis Antetokounmpo had signed what was then the most expensive contract in NBA history:
Everyone was looking at me like I was crazy. "You signed the biggest contract in NBA history and now you want to retire?" Man, you can take all that money and flush it down the toilet!

I started going to a psychologist, it helped me a lot. Not only to be a better player and handle pressure, but also to be a better partner, a better father, a better brother and a better son. A better person. To not stay locked in myself, but to communicate to others how I feel. Because at one point I was trying to avoid anybody. And I'm not like that: I socialize a lot, I like to interact with other people.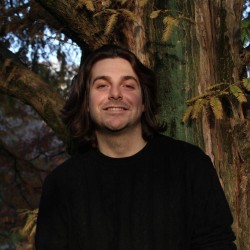 Latest posts by Francesco Manzi
(see all)