During the fourth quarter of Game 2, Draymond Green was ejected with a Flagrant 2 for striking the chest of Domantas Sabonis while the latter was on the floor, essentially stomping him. The Sacramento Kings' long Lithuanian had restrained Green by grabbing his ankle, and as a reaction gesture, the Warriors player hit him, leaving him on the floor in pain for a while.
While there is discussion about a possible suspension of Green for Game-3, the player in a press conference gave his version of the incident. According to him, there was no voluntariness in his gesture.
My leg was grabbed for the second time in two games. The referees just watched, I had to rest my leg somewhere and I'm not the most flexible person in the world, I couldn't stretch it.
Draymond Green: "My leg got grabbed. Second time in two nights. Referees just watch it. I gotta lay on my foot somewhere and I'm not the most flexible person." pic.twitter.com/ipUVoKDOvN

– HoopsHype (@hoopshype) April 18, 2023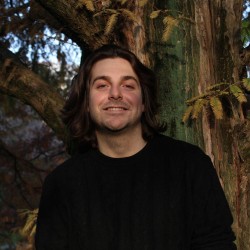 Latest posts by Francesco Manzi
(see all)