At the beginning of the season, Victor Wembanyama and Scoot Henderson seemed destined to vie for the first overall call-up to the 2023 draft. Within a few months, however, the Frenchman has gone on the run and will surely be the first player chosen next June, while Henderson is likely to lose the second position to Brandon Miller. The latter, a product of Alabama, is a figure who has ended up at the center of a crime story in recent months. In particular. Miller was involved in the murder of Jonae Harris., a girl who was murdered in January. The perpetrator of the murder was allegedly Darius Miles, Miller's own former partner in Alabama last year.
Miller's involvement was due to the fact that it would be the very class of 2002 who provided Miles with the gun with which he later killed the girl. Obviously the future NBA player had no idea how Miles would use the weapon and was not investigated, only heard as a witness.
Brandon Miller then finished the NCAA season as one of the best talents around, scoring 18.8 points on average to lead Alabama to #1 on the tournament board. On the brightest stage, however, the wing disappointed in two out of four contests. In the opener he scored 23 points with 12 rebounds and 5 assists against Texas A&M, in the next game, however, he scored 0 against Texas A&M-Corpus Christi. Then again 19 points against Maryland in the Sweet 16, and then closed his tournament at the Elite 8 against San Diego State with 9 points and 11 rebounds. Overall in the NCAA Tournament, Miller shot 7/33 from three-point range and 13/61 from the field..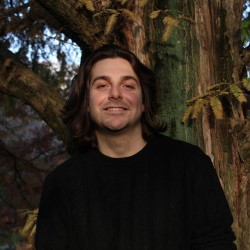 Latest posts by Francesco Manzi
(see all)