I Philadelphia 76ers have decided that they will hold James Harden at least for a few months, as reported by Adrian Wojnarowski. The Beard had asked for a trade at the end of the season, but there has been no major news since then. The Sixers negotiated with the Los Angeles Clippers, the player's preferred destination, without success and have now therefore decided to take Harden off the market..
Philadelphia expects Harden to then be part of the roster at the start of the season and to show up regularly for training camp in September. This is not a foregone conclusion given the athlete in question's past, who showed up late and completely out of condition when he asked Houston to trade him a few years ago. On that occasion the Rockets, driven to exasperation, disposed of him around January by shipping him to Brooklyn.
James Harden's contract will expire in 2024., so the Sixers have every interest in selling him by that date so they do not lose him for free. The player will earn $35.6 million next season.
ESPN Sources: The 76ers have ended trade talks on guard James Harden and plan to bring him back to training camp for start of the season. The Sixers had periodic offseason conversations with the Clippers — Harden's desired destination — but no traction on a deal materialized. pic.twitter.com/sJwXMsBYKW

– Adrian Wojnarowski (@wojespn) August 12, 2023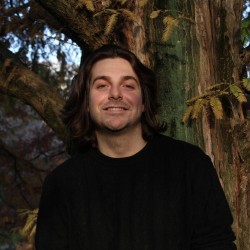 Latest posts by Francesco Manzi
(see all)