The NBA continues to be a league at the forefront of theplant engineering sports. Recently the Philadelphia 76ers have announced plans to build a new arena.
The arena will be called 76 Place and its construction will be overseen by a specially formed company, 76 Devcorp. One of the most striking things is the long-term perspective of this work, which is to come into operation from the 2031-32 season, which is when the contract to use the Wells Fargo Center expires. The current facility is located on the city's south side, where baseball and football stadiums are also located; the Sixers have played there since 1996, when they left the historic Spectrum.
Now, however, comes the intention to settle in the center of the city, in an area that took two years of searching before it was identified. Construction will not start anytime soon, but the 76ers are thinking ahead and have already sent a site online to track the progress of their new home.
It has been estimated that the plant will cost $1.3 billion and will generate an induced revenue of 1.9 during its construction. The total annual induced revenue when it is opened, on the other hand, is expected to be around $400 million.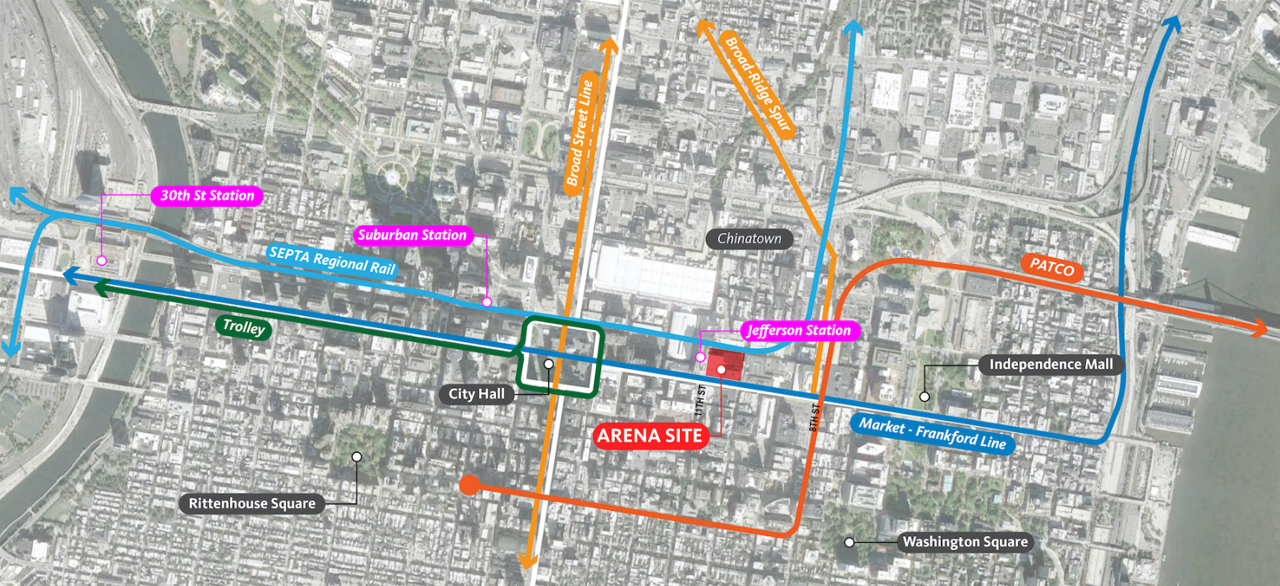 The road map calls for obtaining all permits by 2024, then a two-year design phase and demolition of the currently existing structures by 2027. Then construction and opening scheduled for September 2031.