As the hours pass, more details of the new NBA collective bargaining agreement, after the agreement between the league and players was found on Saturday's Italian morning. In addition to all the news already mentioned in this article, including. the introduction of a mid-season tournament starting next year, Shams Charania listed more.
One of them is that from next year. All-NBA teams announced at the end of each season will be without defined roles, so there may also be quintets composed of 5 centers or 5 guards. In recent years in particular there had been borderline cases, such as that of Joel Embiid: the Sixers center was often a candidate for MVP, but he was never included on the All-NBA First Team because there was only room for one center, namely Nikola Jokic. This change will also be reflected in the salaries of players like Embiid, since many contractual bonuses are tied to these very individual awards. Again, as with the other individual trophies, you will need to have played a minimum of 65 games to be included in one of the quintets.
Another important change is that, starting next season, players themselves will be able to invest in both the NBA and WNBA, as well as in sports betting or cannabis processing companies (Marijuana, under the new CBA, has essentially been legalized by the league).
Game changer: The league's new collective bargaining agreement will give players the ability to invest in NBA and WNBA teams, as well as promote and/or invest in sports betting and cannabis companies, sources tell @TheAthletic @Stadium.

– Shams Charania (@ShamsCharania) April 2, 2023
Mid-Level Exception, +7.5%, and Room Exception, +30%, contract values grow in percentages. While an additional limitation on teams that will go far above the salary cap (over $17.5 million above the cap) will be that will not be able to put cash in trades, will only be able to give up draft picks if they are within the future 7 years, and will not be able to sign players after buyouts, during the course of the season.
ESPN Reporting with @BobbyMarks42: In new CBA, high-spending teams above a second-apron of luxury tax aren't allowed to send cash in deals, trade first-round picks seven years away or sign players in the buyout market. https://t.co/LcI0Zjb3FF

– Adrian Wojnarowski (@wojespn) April 1, 2023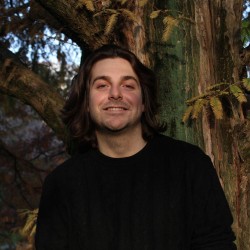 Latest posts by Francesco Manzi
(see all)