The Italian tour of Michael Jordan goes on. After moving on to a cigar store in Milan, MJ remained in Lombardy.
Jordan and wife, Yvette Prieto, in recent days have been staying at the luxurious Mandarin Oriental, a hotel nestled on the shores of Lake Como in Blevio. Last Friday a speedboat arrived near the hotel to pick up MJ: driving it was none other than George Clooney. A movie scene for other hotel guests who saw two of the world's best-known celebrities together.
Jordan was reportedly Clooney's guest, along with their respective companions, at the world-famous Villa Oleandra, the actor's stunning residence in Laglio which over the years has become known for hosting many stars from the world of entertainment.
The Como stay of His Airness continued with a "White Party" Saturday night at Villa Bonomi. The occasion was the wedding party of Angelica Mielke and Bryan Pascual which was also attended by Carlos Prieto, Jordan's brother-in-law. Following Jordan's move was The Province of Como which also extrapolated a snapshot of the party from the host facility's social media.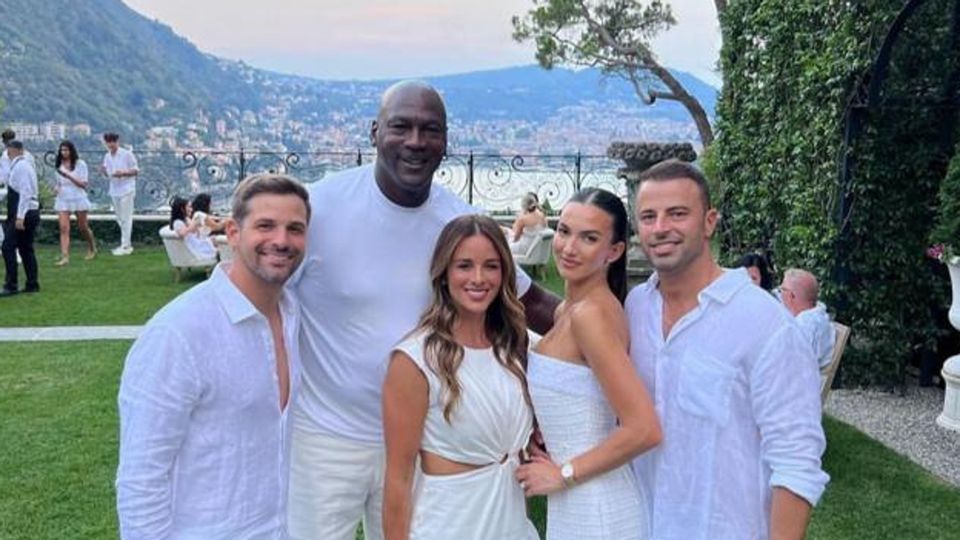 After the weekend, however, Jordan's trail was lost. It is unclear whether the basketball legend is still in Italy, has returned to the United States, or has chosen to continue his vacation elsewhere.