Among the many absences, by choice rather than necessity, of the Dallas Mavericks tonight there will be no Luka Doncic. The Slovenian a few days ago had declared that he would not skip the last games to try to reach the unhoped-for Play-in, but the franchise seems to have other plans anyway. Indeed, a loss in the last two games of the season or a win by the Oklahoma City Thunder will be enough to eliminate Dallas from the post-season race, starting tonight against the Chicago Bulls.
Jason Kidd, before the game, made official not only the Mavs' decision to raise the white flag even before the math doomed them, but also anticipated that Doncic tonight will play only the first quarter. The Slovenian will then be sent to the bench and will also miss the last game of the season against San Antonio by franchise choice. In fact, Dallas wants to avoid tearing its hair out to finish tenth, thus keeping its draft pick that would otherwise end up with the Knicks in the garb of the old trade for Porzingis.
Jason Kidd on Luka Doncic: "He's going to play the first quarter and then he's done for the season."

Kidd then backed off the "for the season" statement a bit, but that's the plan.

– Tim MacMahon (@espn_macmahon) April 7, 2023
"I can't speak for Doncic, we've always said that we would try to qualify for the Play-in and that we would do it until we were told otherwise. Today is the day we are going to do something different instead. Luka will play the first quarter and then his season will be over." Kidd declared. Evidently clear indications came from above; who knows now how the Slovenian will have taken it.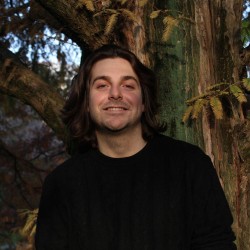 Latest posts by Francesco Manzi
(see all)