*** At The Sports Hunt we have three forecasts for the match between Chelsea vs. Crystal Palace. Stay here to meet them!
Date 20 of the Premier League is coming to an end. But before that he will delight us with a duel between Chelsea vs. Crystal Palace.
How do these teams come?
Chelsea tenth in the Premier with 25 points accumulated in 7 victories, 4 draws and 7 losses. An atypical season for the blues where they do not show their best version. In addition, they have the same number of goals received as those scored: 21.
Since this new stage of the season began, Chelsea have only won one game. Of the rest, he fell before the Nottingham, Manchester City and Fulham.
Something similar happens with Crystal Palace at the level of numbers. It is located in twelfth place with 22 units obtained in 6 games won, 4 tied 7 lost. As for goals, he records 17 scored and 25 received.
Regarding how he comes in this new leg, his path is not that different from Chelsea's. he lost to him Fulham, Tottenham and Southampton. They only won against Bournemouth 0-2.
This is a bit of the reality of both teams, but what can happen in this duel? Here we tell you!
3 Chelsea vs. Crystal Palace
Chelsea win
There is a 57% chance of this happening.
Chelsea starts with an advantage because they play in their stadium and with the close support of their fans. This plays in favor of the blues. The last 5 times they have met Crystal Palace at home, they have emerged victorious in every match they have played at home. 3-0 in 2021 and 2-0 in 2022.
Also, they have won each of the last 17 games against Crystal Palace.
mark both
On average, Chelsea scores 1.6 goals per game. To this we must add that in the 17 games against Crystal Palace he scored. And that this season his score has only been zero in 9 duels.
In the case of Crystal Palace, their goalscoring average is 1 for each clash. In the Premier League and other English competitions he failed to score only in 8 games.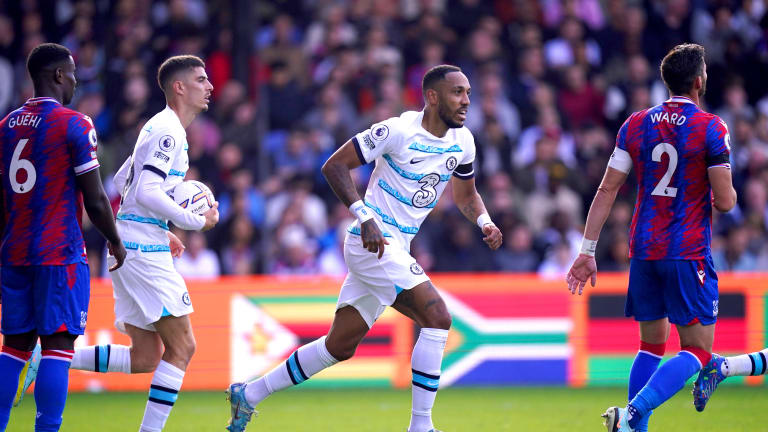 Crystal Palace win
An 18% probability supports this prognosis.
The chances are small, but they can still happen. In fact, of 27 matches played against each other, 22 were won by Chelsea and 4 by Crystal Palace.
Where and when to watch Chelsea vs. Crystal Palace
Date: Sunday, January 15
Hour: 11:00 a.m., Chilean time
Stadium: Stamford Bridge
Where to see: ESPN and Star+