As always, the All-NBA quintets of the season will be debated for a few days. Not least because the illustrious exclusions, such as. Ja Morant, will lose a variety of money from bonuses for reaching a similar milestone. Always taking the Memphis point guard, not being in one of the season's top 3 quintets will cause him to lose as much as $39 million in his 5-year contract, which will drop from $223 million total to "only" $194.
Another outcast, but for role-only reasons, is Nikola Jokic. Although the Serbian played another season at a very high level, threatening to win his third MVP in a row, he ended up on the All-NBA Second Team behind Joel Embiid, because it was only possible to place one center in each quintet. Fortunately, from next season, with the new CBA, this role constraint will no longer be there.
In addition to Embiid, the first quintet includes Giannis Antetokounmpo, Luka Doncic, Shai Gilgeous-Alexander, and Jayson Tatum. In the second quintet we find Jaylen Brown, Jimmy Butler, Steph Curry, Donovan Mitchell and precisely Jokic. In the third finally De'Aaron Fox, LeBron James, Damian Lillard, Julius Randle and Domantas Sabonis.
Both Tatum and Brown are now eligible for the "super max" salary, worth $318 million and $295 million respectively over 5 years.
All three All-NBA teams: https://t.co/q6QNLGdzm4 pic.twitter.com/VMP7UDYaJy

– Marc Stein (@TheSteinLine) May 10, 2023
Others excluded from these 15 names, in addition to the aforementioned Morant, may be Anthony Davis and Jaren Jackson Jr (who won the Defensive Player of the Year award), although the former has played just 56 games out of 82. Same problem for Kevin Durant, ruled out probably because of numerous missed games. James Harden, Lauri Markkanen, Devin Booker, and Kyrie Irving also leave empty-handed.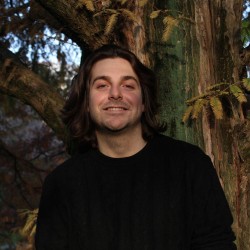 Latest posts by Francesco Manzi
(see all)