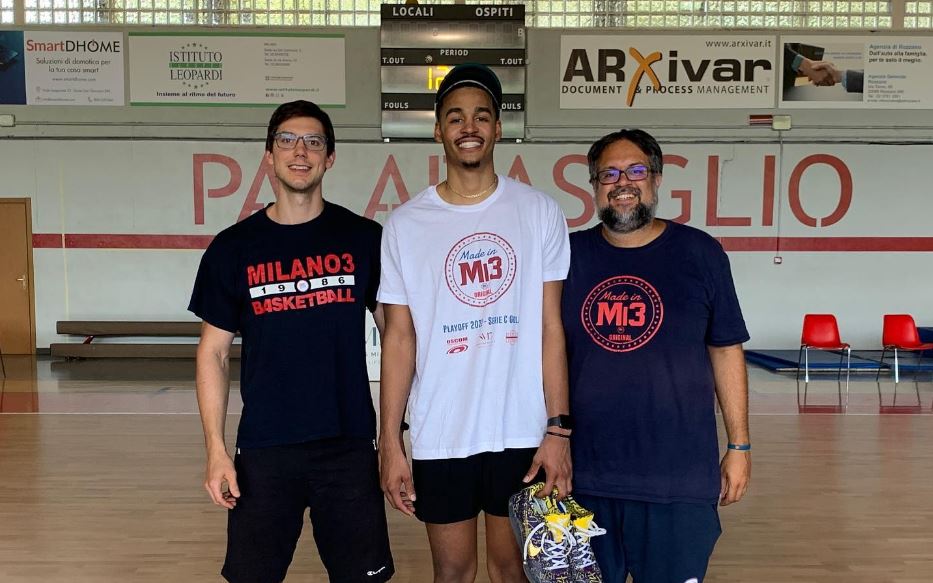 Random meetings: Jordan Poole trains at PalaBasiglio in Milan 3
The most attentive, during the live coverage of Italy-Greece, will have noticed in the audience also Jordan Poole. The Golden State Warriors guard, who was among the protagonists in winning the last NBA title, is in Milan these days, probably just to attend EuroBasket as well as indulge in a few days of vacation in Italy. However, since Poole has to keep in shape in the offseason as well, he took the opportunity yesterday to train a bit in the arena of the Milan3 Basketball, a team that plays in the C Gold Series.
Poole shot the basket, aided by members of the Milan 3 staff and staff members of the PalaBasiglio. A decidedly random encounter, but one that must have made many people happy. It is not every day that an NBA champion passes through Italy, much less a center of about 7,000 inhabitants like Milan 3.