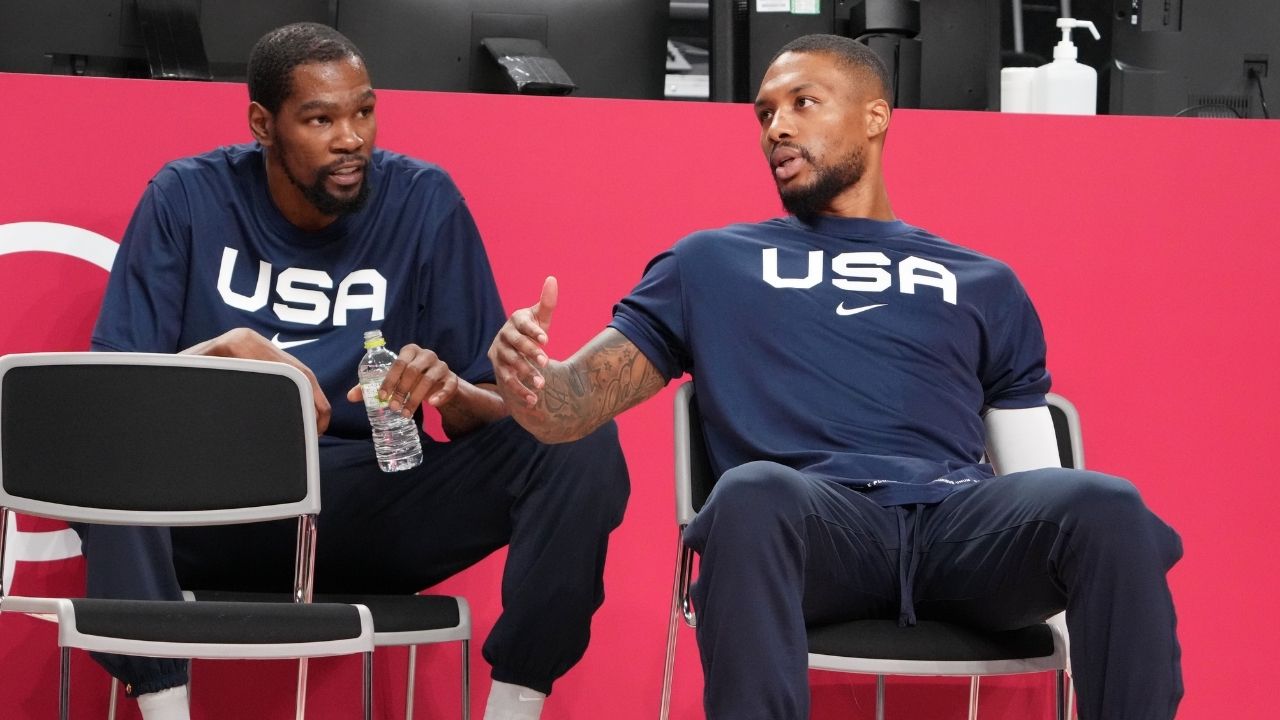 Portland calls out Kevin Durant: Lillard and Nurkic flirt with him on social media
In recent days, people have started talking about the possibility that Kevin Durant may ask for a trade if the Brooklyn Nets couldn't hold back Kyrie Irving. Negotiations between franchises and Irving for renewal have come to a halt related to the length of the agreement, and the point guard as of July 1 will be a free agent. As for KD, on the other hand, the news is mixed: several opposing executives hope Irving can trigger a domino effect, but Adrian Wojnarowski said a couple of months ago that there is no certainty about that.
In the meantime, "hitting on" Durant are the Portland Trail Blazers, who before the draft had already closed a trade by taking Jerami Grant. Both Damian Lillard and Jusuf Nurkic in recent hours shared on social media a photomontage of KD in a Blazers jersey. A clear message that will surely cost them both a fine from the NBA. Rumors tying Durant to Portland at the moment there are none, and it is also unclear what the Blazers might offer in a possible trade, other than many draft picks. Currently, Kevin Durant has a contract through 2026 with the Nets.
Dame's IG story 👀 pic.twitter.com/uPthgd2u28

– Bleacher Report (@BleacherReport) June 25, 2022
– Jusuf Nurkić (@bosnianbeast27) June 25, 2022