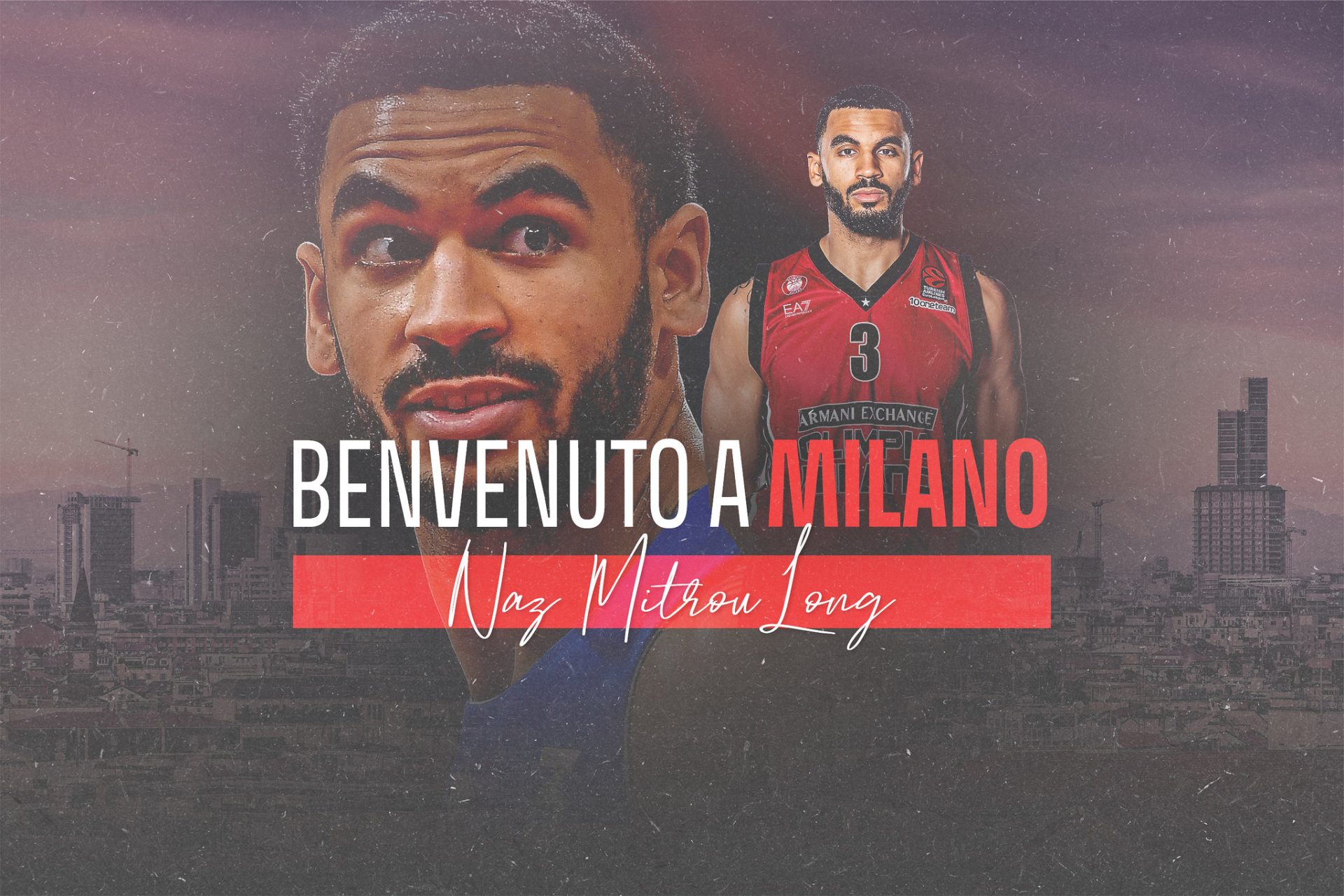 Official: Naz Mitrou-Long moves to Olimpia Milano
Pallacanestro Olimpia Milano announces that it has reached a two-year agreement with Naz Mitrou-Long, born in Missisauga, Ontario, Canada, on August 3, 1993, 6'9″ in stature, last season at Germani Brescia. "Naz Mitrou-Long won us over not only by his performance but also by the spirit with which he plays. Knowing him, we identified in him the right character traits to be part of our team," says Olimpia general manager Christos Stavropoulos. "When people think of Olimpia, they automatically think of excellence. I am excited to come and play for a club with this history. When you are at Olimpia Milano no goal is too high. I feel fortunate to be part of this club. I am highly motivated and already looking forward to my debut with this jersey."
WHO HE IS. – Naz Mitrou-Long, a Canadian, grew up in Ontario and began playing at St. Martin High School in Missisauga. He emerged as one of Canada's top prospects then moved to the United States in 2010 to play at Findlay Prep High School in Las Vegas leading it to a 28-4 record. The following year he played at Montrose Christian Academy in Rockville, Maryland. In 2012 he moved on to play at Iowa State with 131 appearances including 83 in the quintet. In 2015/16, he played only eight games due to injury and was granted an additional year of eligibility. In 2016/17, he scored 15.1 points per contest with 4.6 rebounds. For three years he was part of the Utah Jazz and then spent another season with the Indiana Pacers, playing a total of 20 NBA games.
Last year in Brescia, he played 29 games in Serie A with 16.5 points per contest, 4.7 assists and 4.5 rebounds, with 36.4% in three-point shooting. During the playoffs, he was the leading scorer (24.4) and first in assists (7.2).
NOTES – Mitrou-Long's mother is Greek, from Sparta, who emigrated to Canada; his father Jersey Long is of Trinidadian descent and was a professional kickboxer. He has three brothers including Elijah Mitrou-Long, a player at the University of Texas and later a professional in Europe.
Source: press office Olimpia Milano