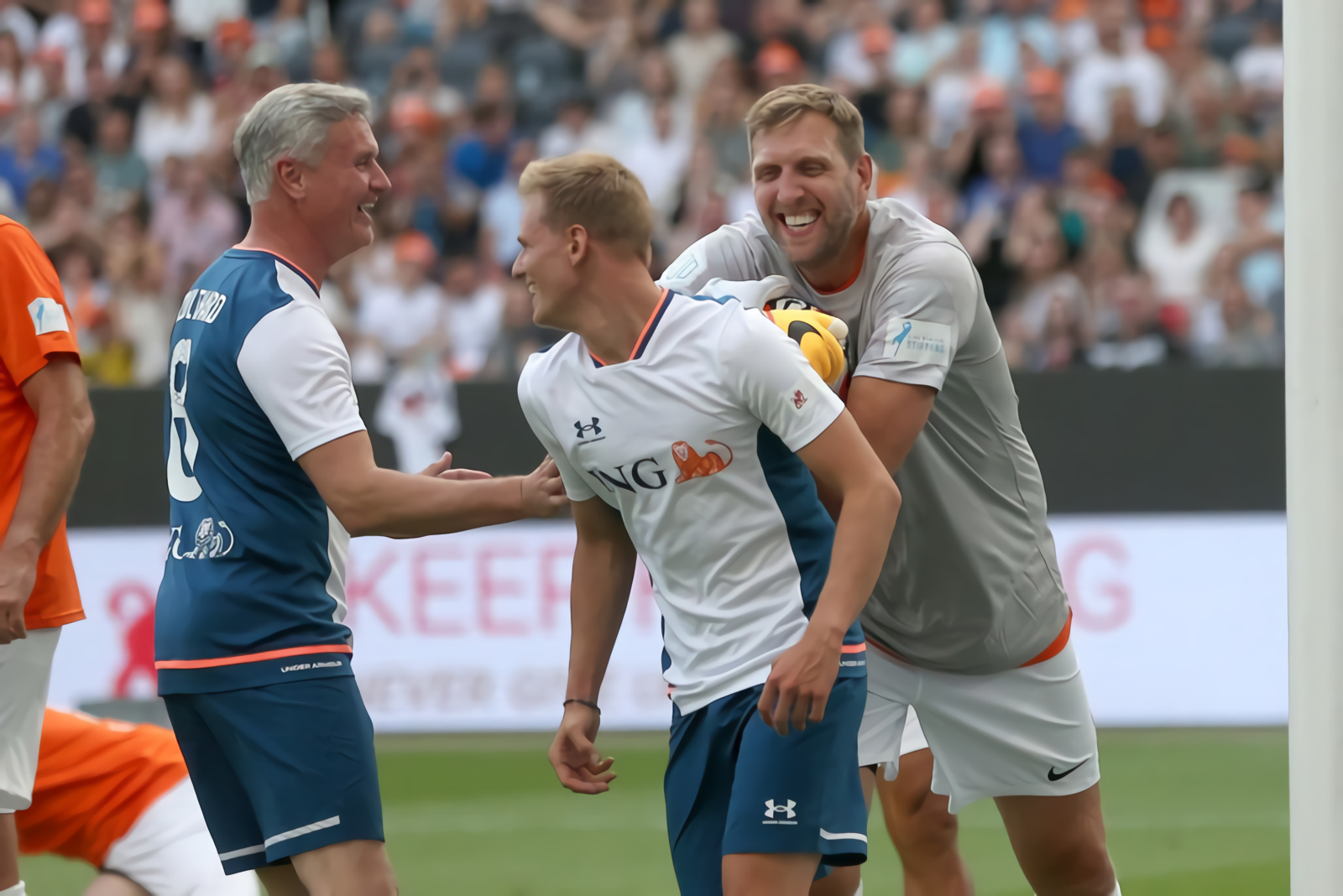 Nowitzki vs. Mick Schumacher for charity: former Dallas man misses two penalties
Dirk Nowitzki is perhaps the best European player ever, but he has never been much of a soccer player. A few years ago, in a charity game, he awkwardly imitated Simone Zaza's penalty shot against his Germany team in 2016. In recent days, however, in another charity match, he even missed two consecutive penalties. The competition was contested between a team captained by Dirk himself and another team led instead by the pilot Mick Schumacher. Many other drivers were also in the field, such as Sebastian Vettel, David Coulthard and Mika Hakkinen, after all, the meeting was organized by the "Champions for Charity" by Michael Schumacher.
Dirk Nowitzki verschießt einen Elfmeter. pic.twitter.com/vheov03DXK

– Daniel Fadin (@fadoeng) August 24, 2022
Nowitzki had his two penalties saved by René Adler, former German goalkeeper for Bayer Leverkusen, however, shooting them poorly: top and middle. Due to known physical problems (a few weeks ago Dirk had reiterated that he could hardly move yet due to the aftermath of his NBA career), the Dallas Mavericks legend played the game in goal. His team eventually lost 11-10, but you know: the result in these cases takes second, if not third, place.