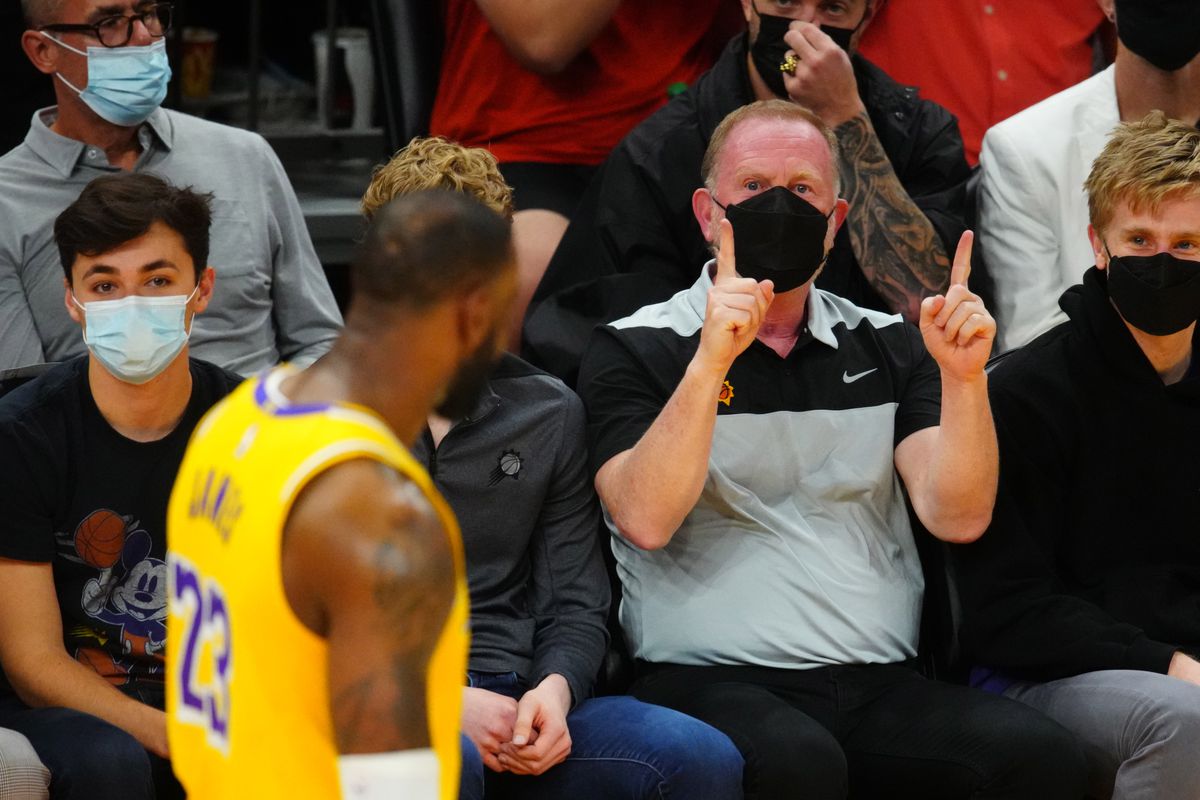 NBA disqualifies Robert Sarver for one year, says LeBron James is too little
The NBA has concluded its investigation into Robert Sarver, owner of the Phoenix Suns who in recent months had been accused by several franchise employees of workplace mistreatment, misogyny, and racism. During his 17 years as owner of the Suns, Sarver allegedly repeatedly made racist and sexist comments to other employees, this had emerged from an ESPN article that had interviewed more than 70 former franchise workers.
Among other things, the report made by the NBA indicates that Sarver used the N-word several times, intending to repeat verbatim something said by others. The issue is quite relevant in the United States, where this racist slur is publicly condemned. Some of these occasions would be in 2004, during free agent recruitment, in a team building exercise during the 2012-23 season, and after a 2016 game against Golden State.
The league decided to punish Sarver, who will be disqualified for one year and will have to pay a $10 million fine. According to many, this punishment is too mild, especially when compared with the Donald Sterling case. On that occasion, the then owner of the Los Angeles Clippers, who was discovered to have uttered racist expressions against, among others, Magic Johnson, was forced to sell the franchise and generated a major scandal within the NBA. The same Adam Silver, in a press conference, somewhat defended Sarver, arguing that he has grown as a person over these many years of Suns ownership and that he has made "many positive things.". The commissioner added that he "not having the right" to deprive Sarver of his franchise and that such a decision would mean taking legal action against him. According to him, however, the punishment is severe and the Phoenix owner will also have reputational consequences.
. @HowardBeck: "Why should there be a different standard for NBA owner than it would be for everybody who works in this league?"

Adam Silver: "There are particular rights here to someone who owns an NBA team as opposed to someone who is an employee."pic.twitter.com/iS4n5gII9v

– ClutchPoints (@ClutchPointsApp) September 14, 2022
He is not of this opinion, however LeBron James, by far the loudest voice on the issue these days. The Lakers superstar, who is currently vacationing on the coast of Italy, tweeted:
I read the whole Sarver thing again. I have to be honest-our league here has been wrong.. I don't have to explain why. You can read all the testimonies and make up your own mind. I have said it in the past and I will say it again, there is no place in this League for this kind of behavior. I love the League and deeply respect our leadership. But this is not right. There is no place for misogyny, sexism and racism in any workplace. It doesn't matter if you own a team or play on a team. We hold the League up as an example of our values, and this decision does not reflect them.
Read through the Sarver stories a few times now. I gotta be honest…Our league definitely got this wrong. I don't need to explain why. Y'all read the stories and decide for yourself. I said it before and I'm gonna say it again, there is no place in this league for that kind of
behavior. I love this league and I deeply respect our leadership. But this isn't right. There is no place for misogyny, sexism, and racism in any work place. Don't matter if you own the team or play for the team. We hold our league up as an example of our values and this aint it.

– LeBron James (@KingJames) September 14, 2022