Wednesday's for the Minnesota Timberwolves will immediately be a decisive contest, as in the event of a win against the Los Angeles Lakers the team would qualify for the Playoffs as seventh, thus facing Memphis in the first round. The match-up against the yellow-viola was clinched thanks to a victory over New Orleans in the last game of the regular season: a success achieved despite what happened between Rudy Gobert e Kyle Anderson in the first half. The Frenchman, after punching his partner during a timeout, was ousted from the rest of the game and was then suspended for the first play-in by the T'Wolves.. Gobert will not fly with the team to Los Angeles, punished for his behavior.
If the Timberwolves win, Gobert may return to the court in the first round of the Playoffs. If they lose, on the other hand, he should be available again in the second match-up, against the winner of the Pelicans-Thunder Thunder dry run. Minnesota will also likely be without Jaden McDaniels, who suffered a fracture in his right hand after throwing a punch against a wall at halftime of the game against NOLA.
Gobert this season, his first in Minnesota, has maintained. 13.4 points, 11.6 rebounds and 1.4 blocked shots on average. Yesterday, however, after his exit, the Timberwolves had managed to make a comeback thanks mainly to Anthony Edwards, now the team's mainstay in both halves of the court.
The Timberwolves had to suspend Gobert for throwing a punch, but accepted that it was a shot to chest with no intent to injure Kyle Anderson and understood that Anderson called Gobert a "bitch" repeatedly on a night Gobert was playing hurt, sources tell ESPN.

– Adrian Wojnarowski (@wojespn) April 10, 2023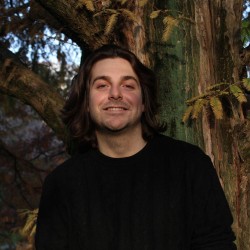 Latest posts by Francesco Manzi
(see all)