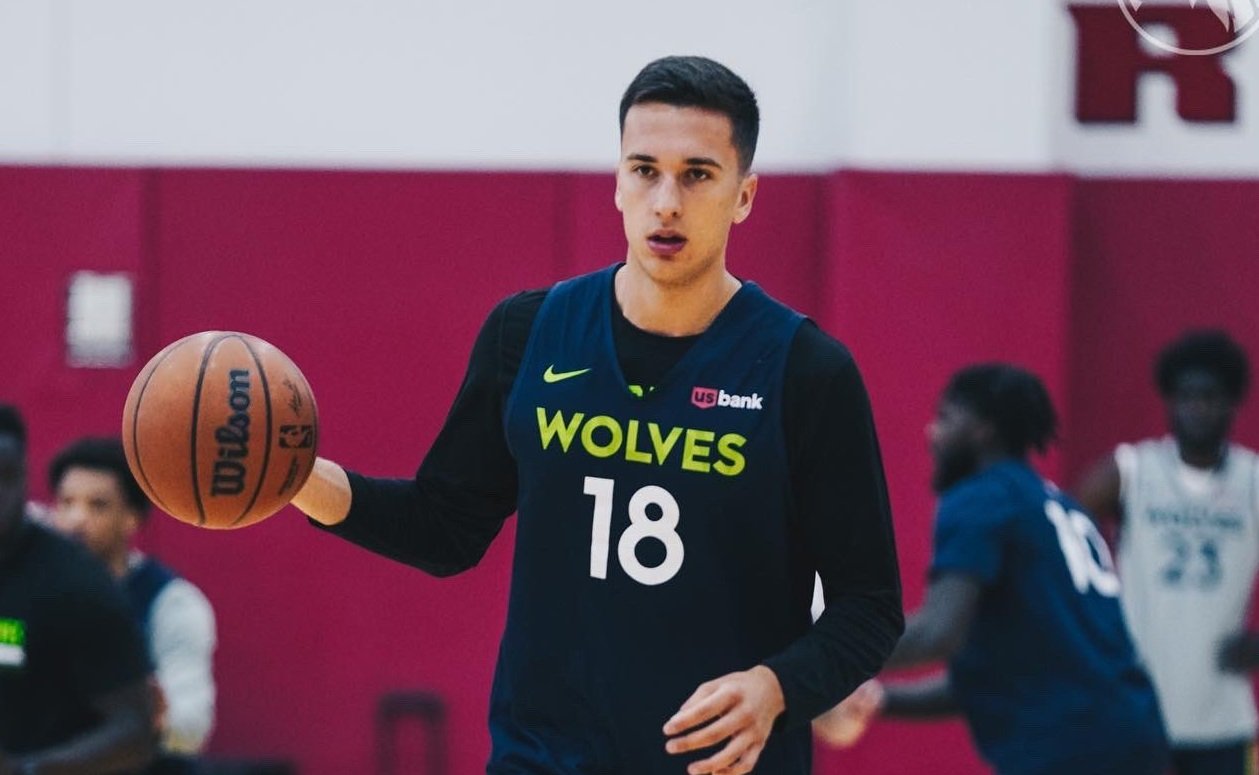 Matteo Spagnolo returns to bench against Bucks, Minnesota KO
Matteo Spagnolo returned to the bench after a quintet game with poor luck a few days ago. The talented Italian on the night played his third Summer League game, a contest his Minnesota Timberwolves lost to the Milwaukee Bucks 75-87.
For Spagnolo there were just over 12′ on the court with 2/5 shooting and 4 total points. For the Italian so far 3, 5 and 4 points in the three games played in Las Vegas, waiting to know his future that will almost certainly not be in the NBA next season.