Last night LeBron James returned to the court after about a month's absence. To his misfortune, his second career game coming off the bench coincided with a narrow loss for the Los Angeles Lakers against former teammate Pat Beverley's Chicago Bulls. After the game, in which LeBron scored 19 points in 30′, James spoke about his foot injury. An injury that remained somewhat shrouded in mystery, which the Lakers superstar specified was a tendon problem in his right foot.
James also added that, had he listened to the doctors, he would have had to have surgery and thus would not have been able to return to the court this season. LeBron decided to work on the injury without surgery, healing in what was seen by doctors as record time.
They told me I would have to have surgery. Then I went to the "LeBron James of the feet," and he told me it wasn't necessary. Seeing me over the course of weeks, the doctors told me they had never had a patient recover so quickly from such an injury.
The Lakers' hope now is for LeBron James to remain intact until the end of the season, to chase those Playoffs that until a few weeks ago seemed unattainable. With the loss to the Bulls, the yellow-viola have suffered a setback, but they are still ninth in the West with a 37-38 record. If the season ended today, they would face the Oklahoma City Thunder in a shootout and then the loser of the Timberwolves-Pelicans showdown to enter the Playoff grid. With 7 games remaining, however, Dallas and Utah are also hoping to get into the last available positions for the postseason, and the situation for the Lakers could get a lot more complicated if they lose more.
Reporter: "Why did you decide against [surgery]?"

LeBron: "Because I went to the LeBron James of feet and he told me I shouldn't."

Reporter: "What country is the LeBron James of feet based in?"

LeBron: "I don't know. I have no idea." 🤣pic.twitter.com/yAEVAkRiJ8

– ClutchPoints (@ClutchPointsApp) March 26, 2023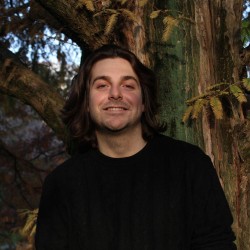 Latest posts by Francesco Manzi
(see all)