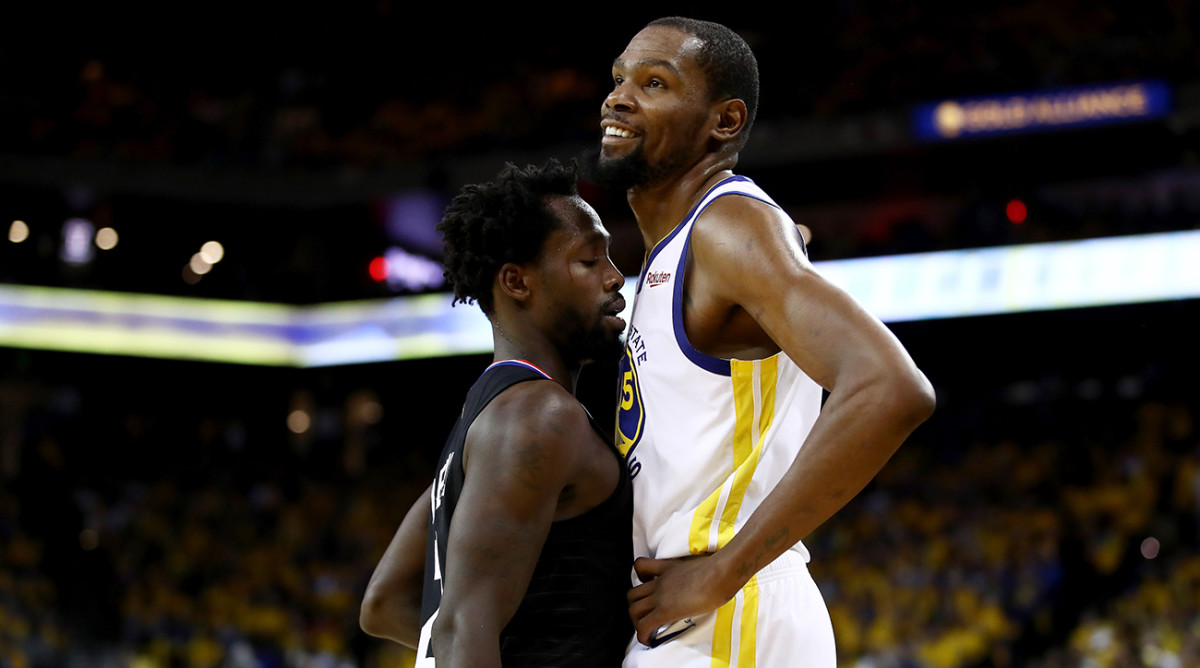 Kevin Durant and Pat Beverley, social spat after Nets tenure
In the past few hours Kevin Durant, after talking with Steve Nash and Brooklyn Nets management, essentially "withdrew" his trade request. Partly because he reconsidered, partly because there were no teams interested enough to accommodate the Nets' requests. According to many, the "second-tier" free agent market has been stuck so far precisely because of the wait to know KD's future. If the player now at the Nets had turned a team into a contender or further strengthened one, it is likely that many of the current free agents would have signed with that franchise at minimum salary.
Instead, with this nothingness, the various Dennis Schroder, Carmelo Anthony, Dwight Howard, and so on will be free to choose the destination that suits them best. This immobility caused by KD, however, did not please Pat Beverley, who never hides his opinions. On Twitter, the current Utah Jazz point guard wrote: "You can sit back and say nothing, but this is not cool. There's guys with families out there that still don't have jobs because of all this KD[bleep]. And being at the mercy of events is not nice.". Durant of course immediately responded with the hashtag #BLAMEKD, basically "let's blame it on KD."
Yal can sit and don't say anything but that ain't cool. It's dudes with families out here who haven't got a job because of this KD shit. And to be on and off ain't cool. Blessing Gang
#BLAMEKD https://t.co/BiRhf4nFyr

– Kevin Durant (@KDTrey5) August 23, 2022
At that point Beverley further responded, partly retracting what he wrote: "Damn man, who ever said I was talking about you. I'm talking about the system, both sides need to keep things private. But I take note.".
Damn gang who said I was talking about u. I'm talking about how it was done. Both sides need to keep that private. But noted📝 https://t.co/5T9ITP2Ka2

– Patrick Beverley (@patbev21) August 23, 2022