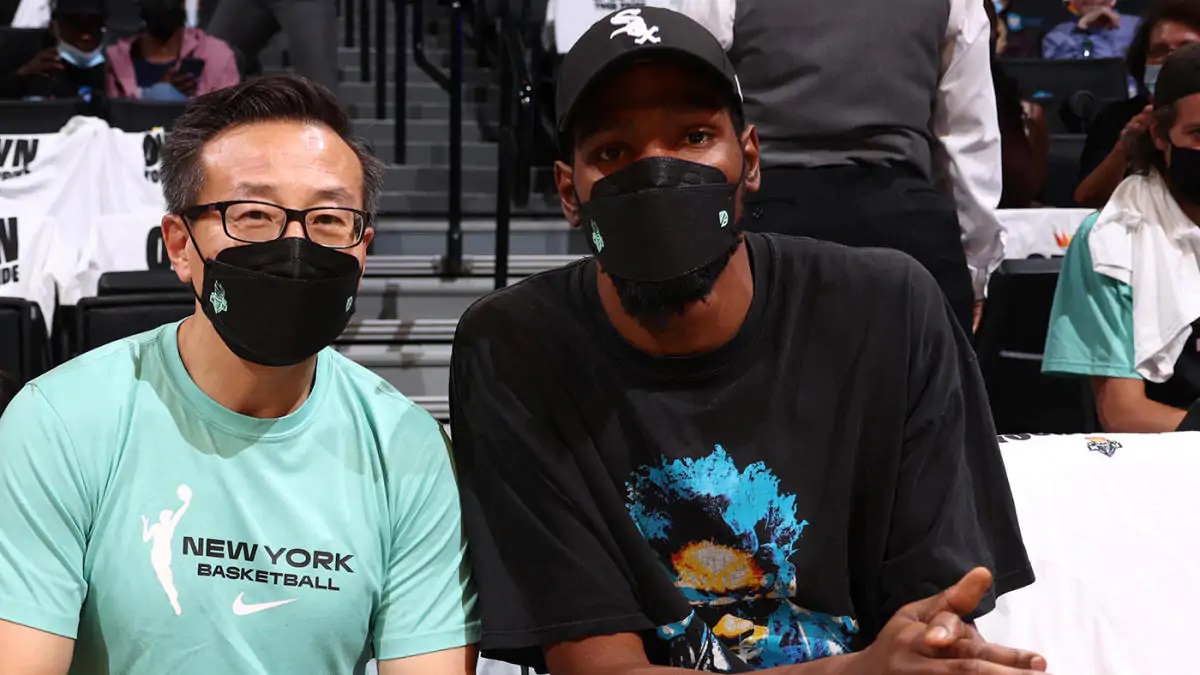 Joe Tsai sends clear message to Kevin Durant after ultimatum
In recent hours, in a meeting described as cordial nonetheless, Kevin Durant asked the Brooklyn Nets to choose between him and the pair formed by GM Sean Marks and coach Steve Nash. The black-and-white superstar last month had asked for a trade, but no negotiations have so far taken off. There has been talk of an offer from Boston, which remains in pole position, and interest from the Toronto Raptors and Miami Heat, but nothing more.
Joe Tsai, owner of the Nets, wanted to send an important signal in the past few hours, however, and he did so via Twitter. The billionaire wrote that he is firmly on the side of the front office and coaching staff to do the best for Brooklyn. In short, a clear message: the Nets will not change their set-up to please KD.
Our front office and coaching staff have my support. We will make decisions in the best interest of the Brooklyn Nets.

– Joe Tsai (@joetsai1999) August 8, 2022