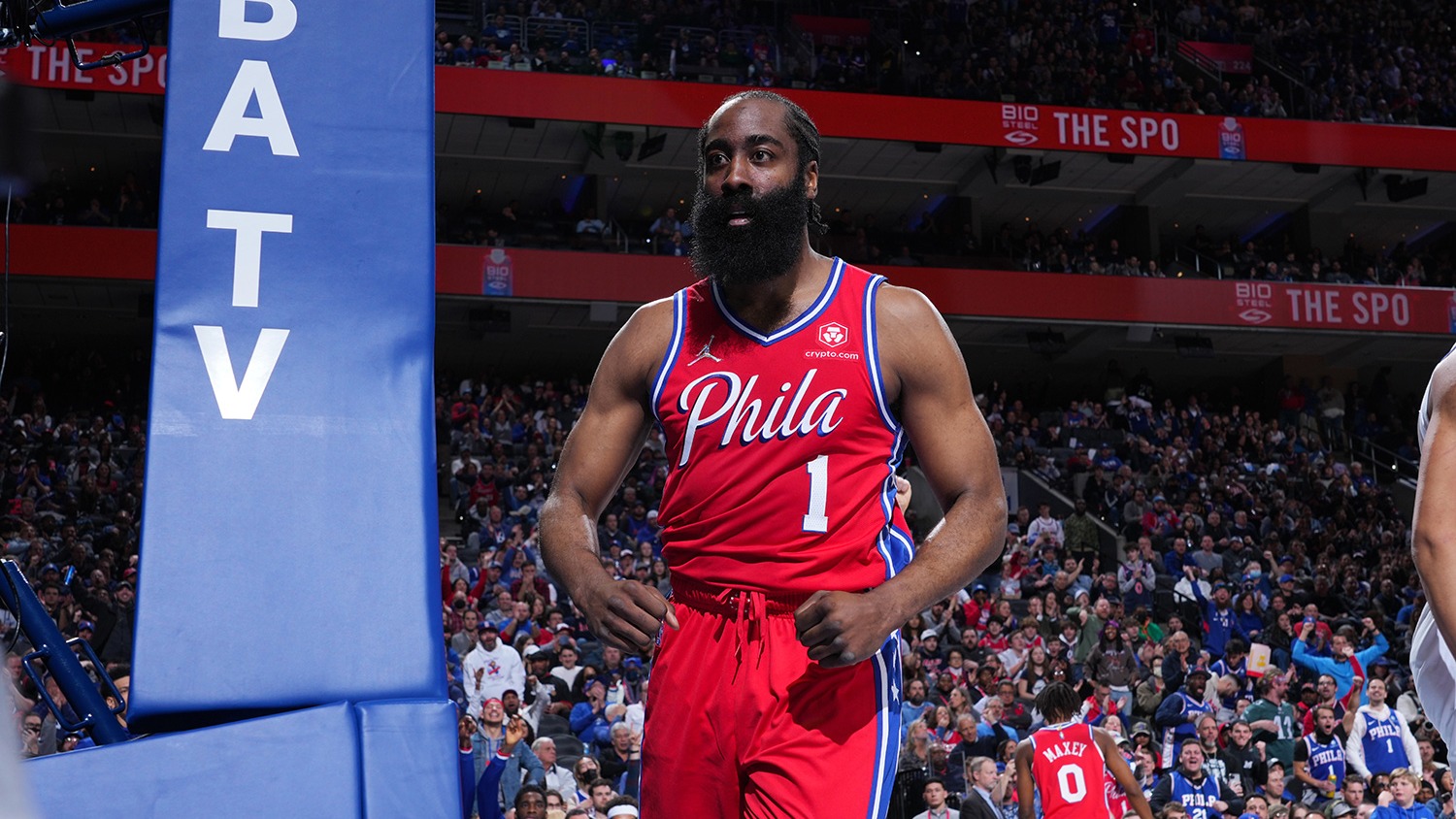 James Harden renews with Sixers by making big financial sacrifice
That he would cut his salary was known since the Philadelphia 76ers have signed PJ Tucker ($33 million over 3 years), but James Harden will give up as much as $15 million annually in order to allow the franchise to improve the roster. The Beard, coming off his worst season in many years, marked by a move from Brooklyn to Philly, will renew with the Sixers for the next 2 years (probably at $32 million annually; the Player Option he declined was about $47).
Harden is thus willing to make great financial sacrifices in order to try to win, with a team that looks more and more like what his Rockets were. Tucker was indeed a key player on that roster, and of course Daryl Morey was also at the helm in Houston, as he is now in Philadelphia.
Sources: James Harden is taking a $15 million paycut for next season that allowed Philadelphia to elevate roster — with sole focus on a championship run in 2023. Harden opted out of his $47M player option and now plans to sign a new two-year deal with a player option in Year 2.

– Shams Charania (@ShamsCharania) July 8, 2022