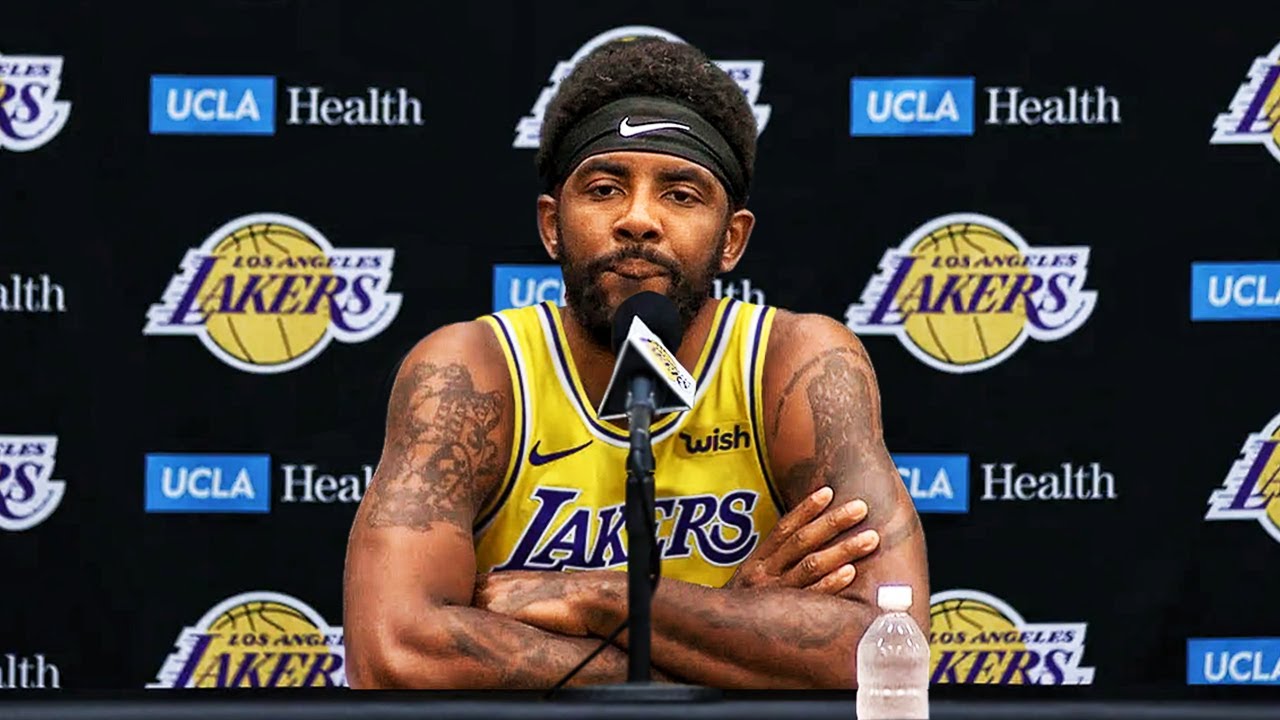 Have the Lakers found a way to convince Brooklyn for Irving?
The Los Angeles Lakers have made no secret of the fact that they have been chasing Kyrie Irving this offseason. A second fling with LeBron James may be exactly what both sides need at this point, as the Lakers have faced some uncertainty.
However, earlier rumors about the Lakers' interest in Kyrie Irving indicated that they were only willing to give up one first-round pick and not both of the remaining picks projected for 2027 and 2029. But it now appears that L.A. has begun to soften its stance, with ESPN insider Adrian Wojnarowski reporting that the Purple and Gold would now be willing to give up both picks if it meant for them getting Kyrie Irving and, in addition, getting rid of Russell Westbrook.
Woj is now reporting that the Lakers are in fact willing to include both picks in a Kyrie trade but NOT for Hield/Turner. Jovan Buha stated the other week that he believes it may be trending in that direction. 👀 pic.twitter.com/P7hk11rjTv

– Richard Staple, BSN, RN🇯🇲 (@RichStapless) August 18, 2022
We cannot know if he will be the decisive choice to convince the Brooklyn Nets in accepting the trade. Certainly, an extra first-round pick is gluttonous, especially for a team considering a rebuild. The news of Kevin Durant's trade request shocked everyone and the Nets' plans suddenly changed.
.entry-footer –>