I Sacramento Kings are back in the Playoffs for the first time since 2006, and are also currently 2-0 ahead of defending champions the Golden State Warriors. And that brought attention back to the "cowbells", literally cowbells, which fans have been bringing to games for some 20 years now, ringing them to annoy opponents. At Chase Center, home of the Warriors, this will not be allowed.
As communicated by the Kings, Sacramento fans who show up in San Francisco with a cowbell must leave it at the entrance and can retrieve it at the end of the game. It is easy to see how the Warriors have no intention of favoring "disturbances" to their players during crucial games for their season. Moreover, the Kings fans present in the Bay Area are likely to be many, as the two cities are only an hour and a half drive apart.
🚨 𝐊𝐢𝐧𝐠𝐬 𝐟𝐚𝐧𝐬 𝐠𝐨𝐢𝐧𝐠 𝐭𝐨 𝐂𝐡𝐚𝐬𝐞 𝐂𝐞𝐧𝐭𝐞𝐫:

Cowbells will not be allowed at Chase Center. Any fan carrying a cowbell will be directed to the outdoor bag check location, where they can check their cowbell and retrieve at the conclusion of the game.

– Sacramento Kings (@SacramentoKings) April 19, 2023
Part of the reason behind this Warriors choice, by the way, may be due to the behavior of a Kings fan in Game 2. In a video also posted on social media, a man can be seen insistently ringing his cowbell just inches from Golden State GM Bob Myers.
Kings fan sitting behind Bob Myers going hard on the cowbell all night. pic.twitter.com/jxfe82YNLw

– hoops bot (@hoops_bot) April 18, 2023
But why have cowbells become such a tradition at Kings games? Phil Jackson is "to blame", who when he coached the Lakers in the early 2000s insulted the people of Sacramento by calling them a "cow town", a cow town, and affixing to Kings fans the appellation of people "semi-civilized". Their response was precisely to use these words against the Lakers and all opponents who have visited Sacramento since that time.
The cowbell has become a symbol of the Kings, so much so that in their first season at the Golden 1 Center one was placed in the locker room tunnel that players could ring as they entered the court. This year, however, a cowbell was installed in the Sacramento practice gymnasium, while all season ticket holders were given a miniature cowbell as a gift.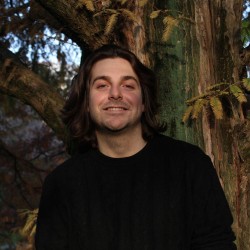 Latest posts by Francesco Manzi
(see all)