Just Ghazal's Instagram profile continues to grow after the model accused Los Angeles Lakers superstar LeBron James of "being slimy" to her on the platform. The plot has now thickened after the popular influencer doubled down on her claim in a recent post.
Model Just Ghazal recently posted a screenshot of LeBron looking at her story on Instagram. She then went on to insinuate that the Lakers star sent her messages in DM. However, we do not know whether he was telling the truth or not. All we know is that she was completely tarred on social media after fans reacted to her claims.
Not to be outdone, however, Ghazal has now posted another story, this time referring to one of the rather nasty comments she received as part of the backlash she was subjected to: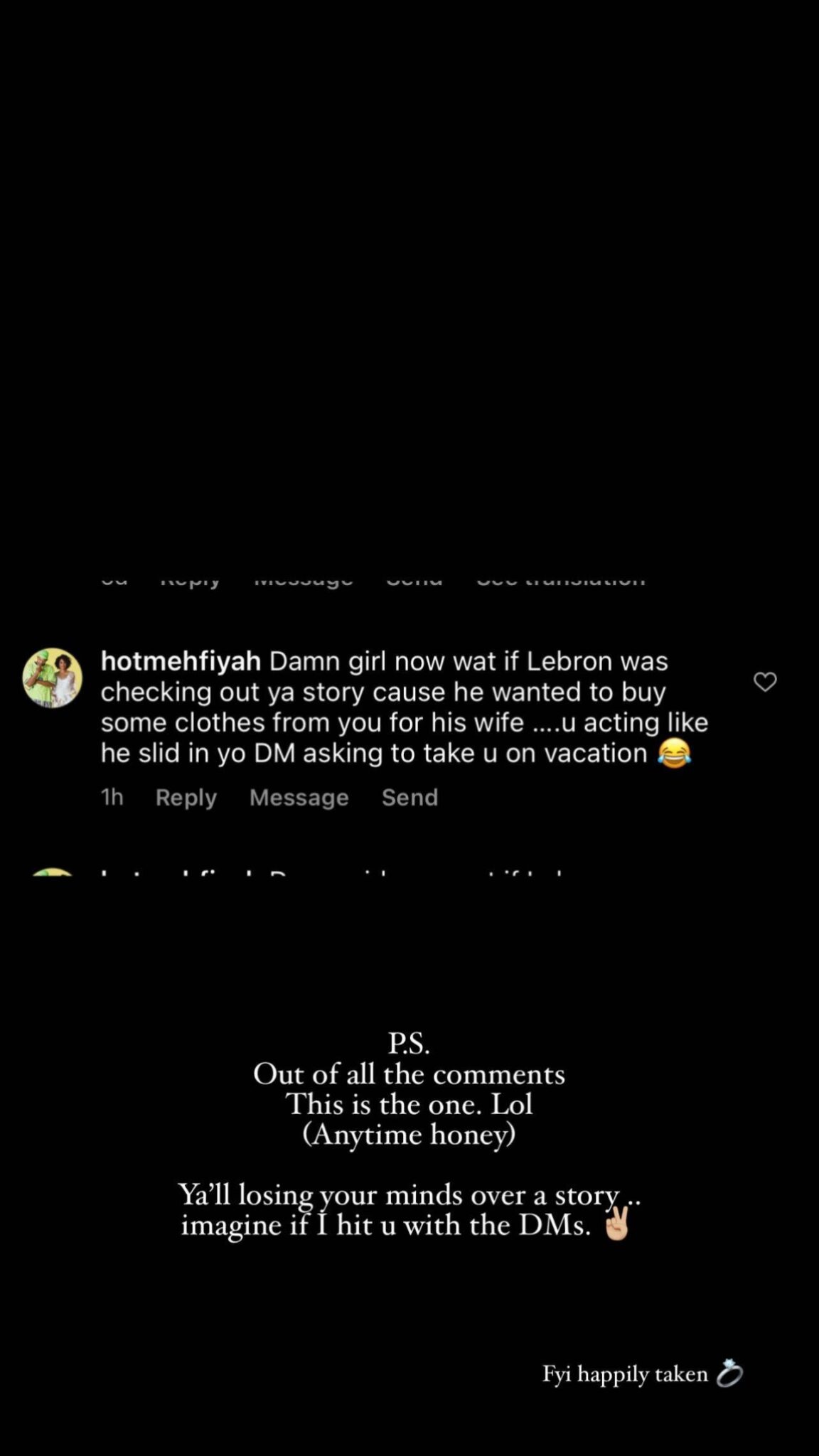 It's not clear what he's trying to say here, but he seems to be doubling down on his attack on LeBron James. Not surprisingly, the Lakers' talisman has been silent throughout this debacle.
.entry-footer –>