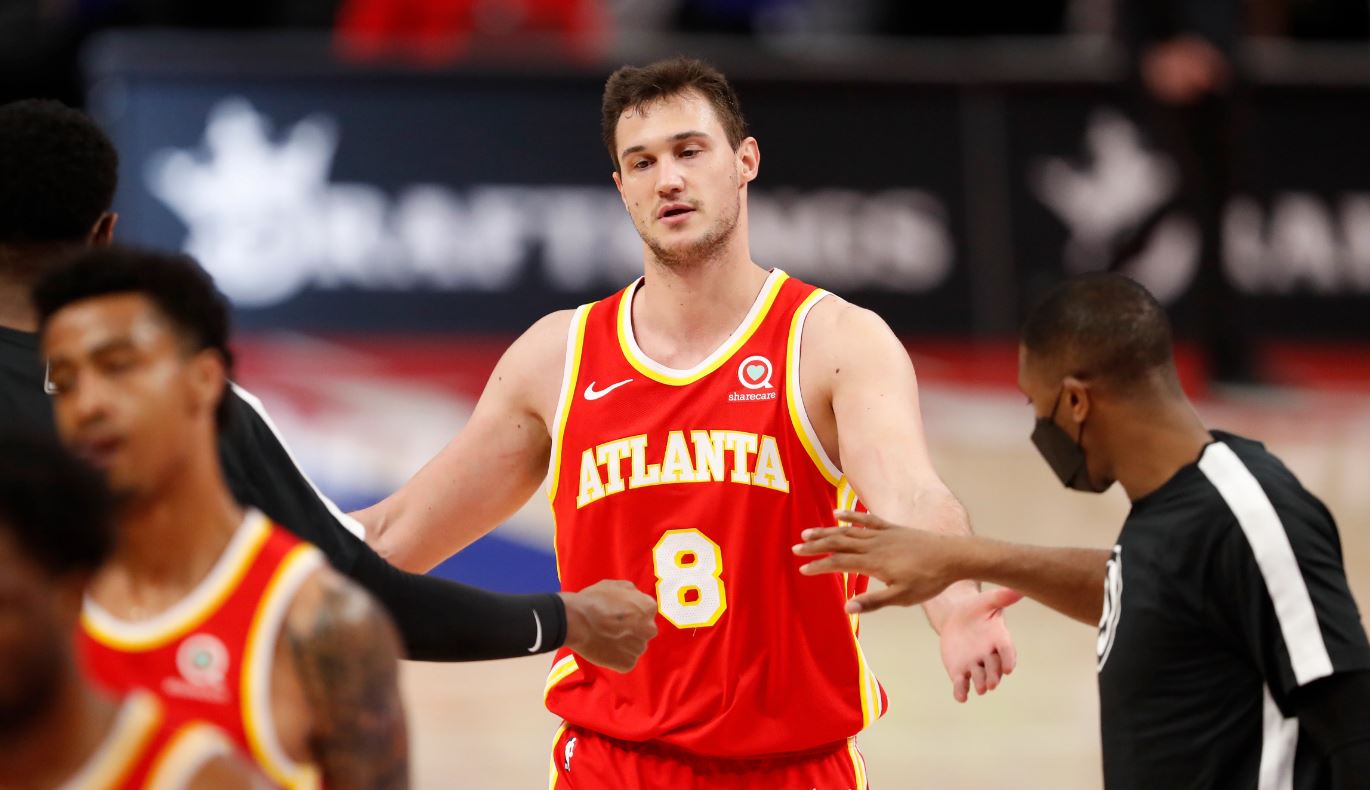 Dejounte Murray goes to Atlanta Hawks: Danilo Gallinari to San Antonio
The trade that had been heralded in recent days finally went through: Dejounte Murray will go on to form a lethal all-star backcourt at the Atlanta Hawks along with Trae Young. The point guard leaves the San Antonio Spurs, who receive in return Danilo Gallinari, three first-round draft picks and the possibility of trading a first-round pick in the future. It is likely that the Rooster will not set foot in San Antonio, as his $21 million-plus contract is only guaranteed for five. The player will presumably be cut and thus become a free agent, free to sign with any team when the market opens in a few days.
The picks Atlanta gives up to San Antonio are Charlotte's first 2023 pick and its own 2025 and 2027 picks. The Hawks will also be able to trade their own 2026 first for the Spurs'.
The Hawks are sending three first-round picks and a future pick swap to the Spurs to pair Murray with All-NBA guard Trae Young, sources tell ESPN. https://t.co/rxHtyr63jl

– Adrian Wojnarowski (@wojespn) June 29, 2022