Smiles shyly Reggie Bullock when, in the meeting room of the Dallas Mavericks, after Game 1 of the conference finals lost to the Golden State Warriors, a special video call crowns him "Social Justice Champion" of the 2021-2022 season.
To announce it Kareem Abdul Jabbar, the man for whom the award is named, who, in front of teammates and staff, praises his work, willpower and commitment for giving a voice to the members of the LGBTQ+ community. in his first year in the Texas city. A first year in Dallas that, socially speaking, was worth much more: teaming up with groups like Dallas Southern Pride, House of Rebirth, the Muhlaysia Booker Foundation and many others; expanding in Texas its association RemarkaBULL, which helps members find homes and always have support and help; being the symbol of NBA Voices For young community members.
A partnership, that between Bullock and the LGBTQ+ movement, started in 2016 and slowly touched many points as well as many personalities and moments in the past 10 years.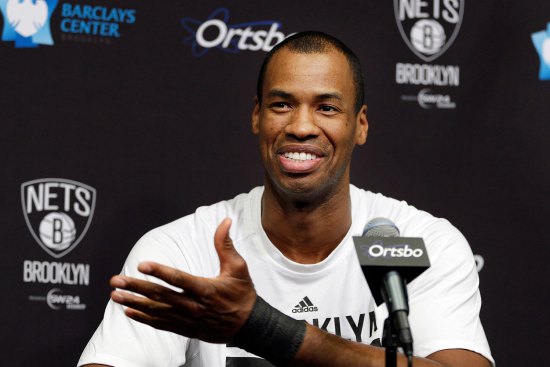 Almost a decade earlier Jason Collins, veteran, center of the Brooklyn Nets back in the day, he was doing his coming out in front of the microphones of Sports Illustrated in May 2013. A pivotal moment, since it talks about the first historical coming out Among professional athletes. "I am a 34-year-old center. I'm black. And I'm gay […] I kept telling myself that the sky was red, even though I knew all my life how blue it actually was". A real taboo that of homosexuality and gender identity in sports, which has been keeping subjugated so many male and female athletes. Who, for fear of internal and other repercussions, decide to "remain in the closet" as they say in such cases. To live with the rump of conformity, of social insecurity.
One studio of 2019 on the relationship between sports and homophobia carried out by Out Of Field revealed how, statistically, 81% of gay men and 74% of lesbian women under the age of 22 fail to "come out of the closet" for fears of discrimination in the locker room and on the field. At the same time, 73% of homosexual athletes believe it is not safe playing sports for them in their teenage years. And, again, that 80 percent of the study participants (about 9500 sportsmen and women) suffered during their competitive careers, behaviors ormofobi, insults or discriminatory attitudes.
A culture machista in short. That Collins, with her gesture followed later by her colleagues. Elena Delle Donne, Diana Taurasi e Brittney Griner (first avowedly nonbinary athlete) helped to scratch.
But you can't destroy a wall in a day. And you can't do it alone. Especially when the means are limited. Here then comes into the narrative what is a real tragedy. But which, in a cloud of dots, outlines a pattern.
On July 16, 2014, Reggie Bullock lost his sister Mia Henderson., stabbed in the back and chest in the night. Murder transphobic, which was followed by two others in the same county in North Carolina. The basketball player is devastated and flies home to be near family members. Elabor what happened, however, is too difficult. What died was the one who, over time, had become a heroine to him. An absolute source of inspiration [«…era talmente a suo agio con sé stessa, che la sua sicurezza mi ha in un certo senso motivato a sentirmi più me stesso» – dalla lettera scritta da Bullock su The Players' Tribune ndr.].
He feels he didn't protect her. He feels he has not been there for her when maybe she needed someone to watch her back. From then on he cannot do anything for Mia, but the "what could I have done for her?" shifts soon to "what can I do for everyone else?"; for all the other people outside without a voice or someone to look out for them.
June is pride month. What does that mean to you? I honor my sister. To me it means that we show respect to group in our society who despite receiving hate and misunderstanding exudes love. Take time to open your hearts and minds this month. All people deserve equality! #pride

– Reggie Bullock (@ReggieBullock35) June 13, 2018
From this tragedy, from Detroit two years later, begins a new life for Reggie. His story travels unfettered city by city, state by state, with the intent to promote gender equality and the LGBTQ+ movement. From Pride Night until the donation from 25,000 to G.L.A.A.D., a movement advocacy group, through the support of the NBA during the 2018 New York Pride march.
The commissioner Adam Silver is the first in fact to respond present. A league that, over the years, had stuck its head in the sand several times in the face of community initiatives becomes a promoter of the movement. Even at the cost of breaking lobbying promises. As happened in 2017, when, called upon to decide on the All Star Game in Charlotte, the association decided to move the event to New Orleans In support of the LGBTQ+ community and against "North Carolina's House Bill 2", a bill limiting protection against gender discrimination within the state.
And while the promotion worldwide of the city was crucial, and its promoters (including Michael Jordan and Stephen Curry) were even more so; on the other hand, the decision to put the economic side first to continue pursuing the goals of equality and individual freedom was no less. With no small amount of friction on one side and praise on the other.
A year and a few months later the NBA returned to reiterate that line of thought even from the wagons in the Fifth Avenue. Featuring Silver himself, Jason Collins, Reggie and little Treyson Bullock, and so many other kidsə of NBA Voice. And with an inscription, flanked by Mr. Logo, that read "Defiantly Different".
Different, but in a provocative way. Because in a society still as often black and white as sports, being colored is, even now, something incredibly insolent. For the sake of those who still do not accept it and support for those who live their "insolence" freely, often struggling against discrimination and violence. As well as extreme respect for those who, like Mia Henderson, paid with their lives.