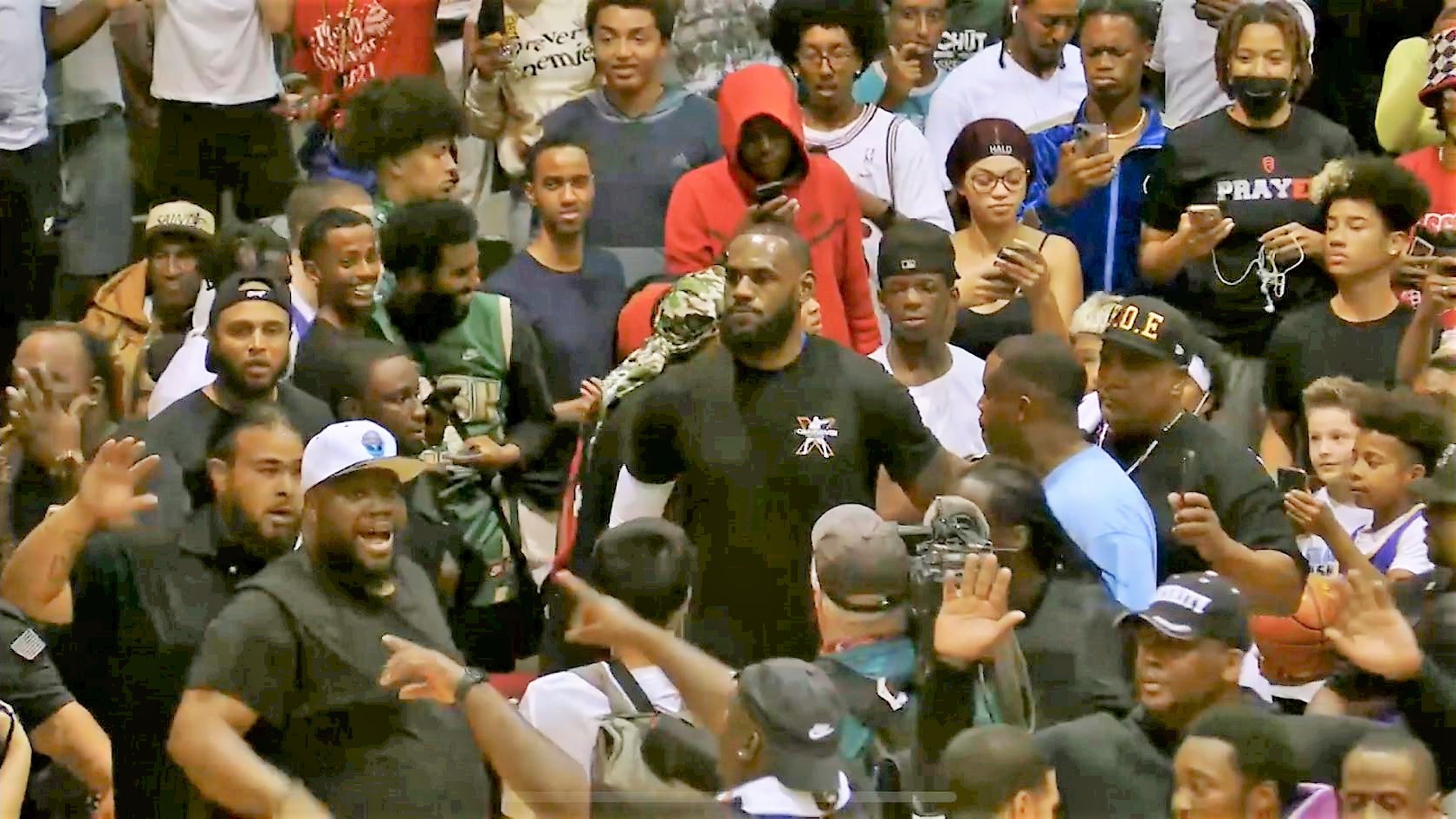 CrawsOver, LeBron and Gordon stage a Slam Dunk Contest
Today is a big day in Seattle. In perhaps one of the city's biggest basketball events, the annual league CrawsOver will present some of the biggest names in the NBA today. We are talking about players such as Dejounte Murray, Aaron Gordon, Chet Holmgren, and Paolo Banchero. Oh, and LeBron James and Jayson Tatum will also be from the event.
At CrawsOver the fireworks started before the game even started, with LeBron James and Aaron Gordon treating the crowd to a mini All-Star Game Slam Dunk Contest. The Lakers star kicked off the dancing with his tomahawk dunk. Then, LeBron and AG exchanged a pair of self alley-oops, much to the delight of the Seattle crowd.
Bron getting bouncy pregame 😈 @thecrawsover @KingJames pic.twitter.com/IFwCuQQYJu

– Overtime (@overtime) August 21, 2022
This lowkey better than the dunk contest 🔥 @thecrawsover @KingJames @Double0AG pic.twitter.com/TD6zrZuiJG

– Overtime (@overtime) August 21, 2022
CrawsOver is one of the most popular Pro-Am leagues in the United States. It is run by former NBA star Jamal Crawford and features some of the most interesting players in the country. This time we had some big names enter the fray, as LeBron, Tatum and a bunch of other NBA guys took the court. There was certainly no shortage of quality and, consequently, no shortage of spectacle either.
Also read at BU: A documentary on the 2008 Redeem Team is coming to Netflix.
LeBron Gordon CrawsOver