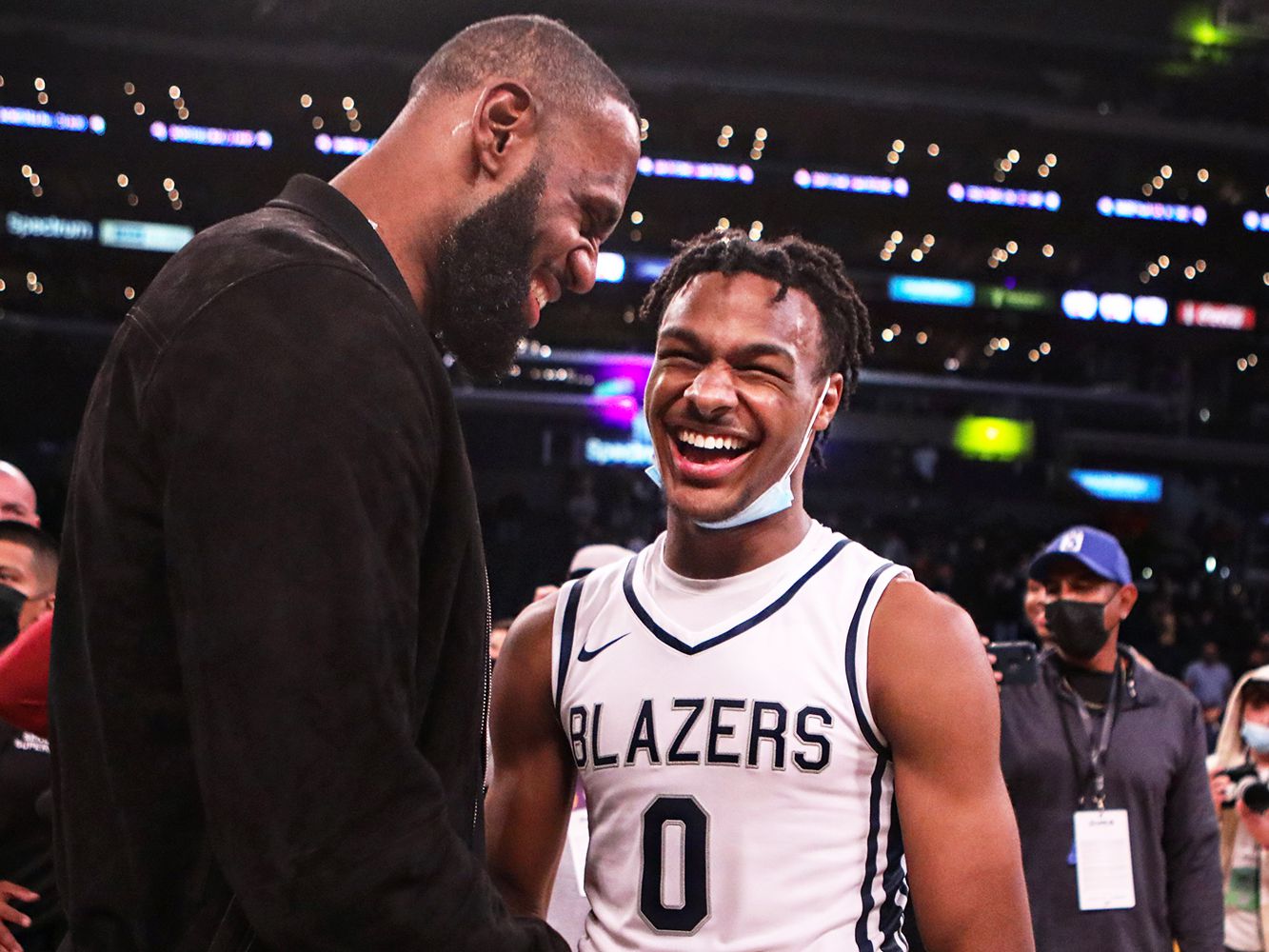 Clamorous Bronny James poster against France: LeBron's reaction
In the coming days Bronny and Bryce James will also arrive in Italy, in fact they will play a friendly against the Azzurri U18 team in Rome. Meanwhile, tonight, their team called California Club is taking on France U18 in Paris, a chance to showcase the talents of LeBron James' sons. Bronny during the second quarter made the dunk of the game and perhaps of the summer, flying over an opponent's head.
The video of Bronny's dunk is already making the rounds on social media, and LeBron from his home reacted with great enthusiasm.
OH MY GOODNESS BRONNY!!!!! 😱😱😱😱😱😱😱😱😱😱

– LeBron James (@KingJames) August 15, 2022
🤴🏾 https://t.co/VthJL7FqUh

– LeBron James (@KingJames) August 15, 2022
It is unclear whether Bronny will be selected in the Draft in 2024 and with what call, but he will certainly have nothing to prove in terms of athleticism, taken genetically from his father.