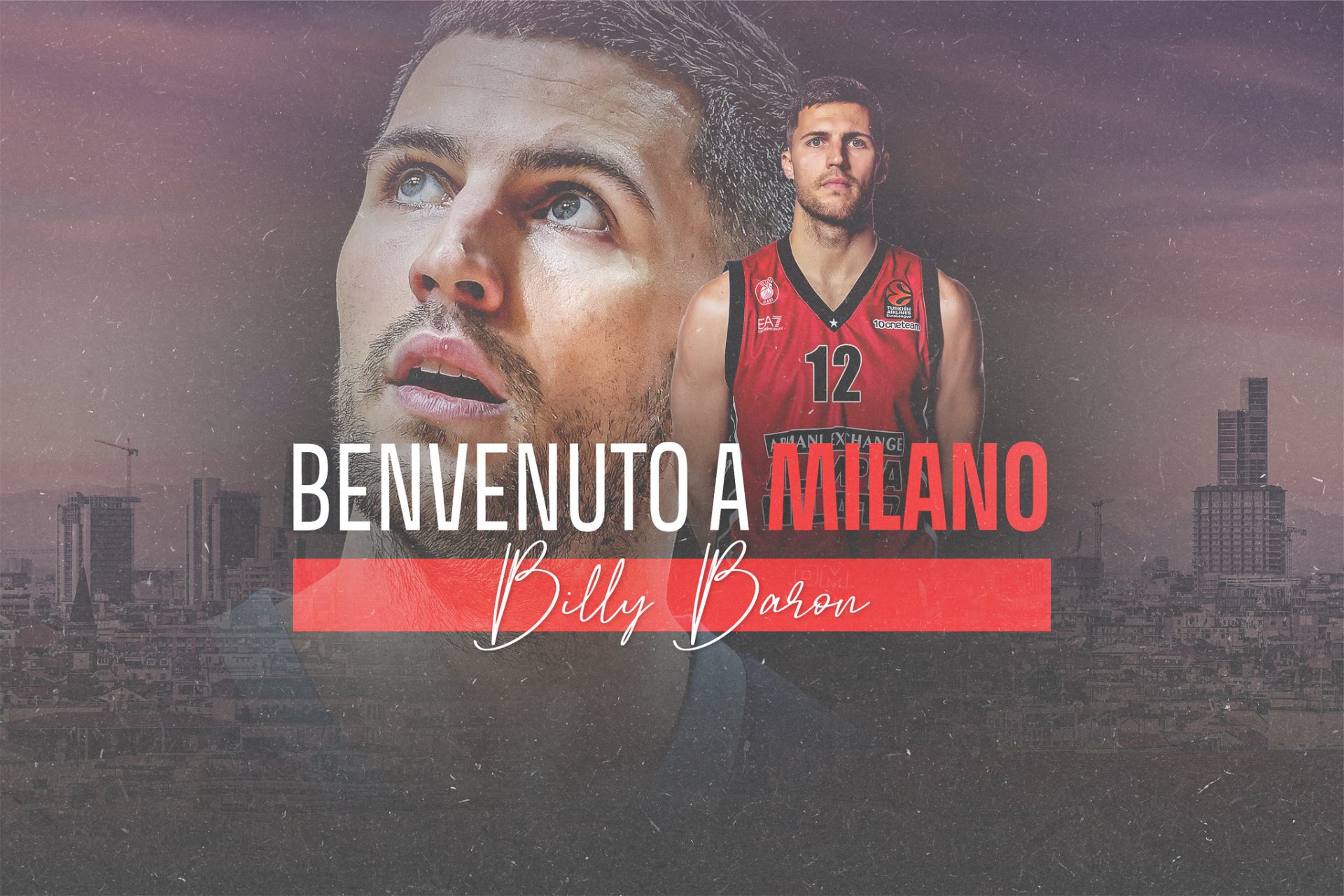 Billy Baron is officially a player of Olimpia Milano
Pallacanestro Olimpia Milano announces that it has reached a two-year agreement with Billy Baron, born in Altoona, Pennsylvania, on Dec. 11, 1990, 1.88 in stature, last season at Zenit St. Petersburg. "Billy is one of the best shooters to have played in Europe in recent seasons in which he also showed character and personality. He has experience and freshness at the same time, we are happy that he is with us," says Olimpia general manager Christos Stavropoulos. "My family and I are excited to join this club and experience the Italian culture. I had a wonderful conversation with Coach Messina, I have always had great respect and consideration for him and for Olimpia. Playing at this level has always been a goal of mine. Now there is nothing I want more than to help the team bring new trophies to this city. I will work every day to achieve that," Baron says.
WHO HE IS. – Billy Baron is the son of Jim Baron, a coach at the college level for about 30 years. Billy played at Bishop Hendricken High School in Rhode Island and then at Worcester Academy in Massachusetts. In 2010, he started at the University of Virginia, but after a year chose to transfer and play for Rhode Island where his father was the head coach. After one season in Rhode Island, he followed his parent to Canisius (Buffalo) where he stayed two years and was included in the ideal Metro Atlantic Conference quintet in both. In 2014 he was player of the year in the same conference with 24.1 points per contest, 5.3 assists (first overall), 4.9 rebounds, 42.1 percent in three-point shooting, 88.3 percent in free throws. In 2014 he started his professional career in Vilnius (6.1 points per game, 47.5% from three in Eurocup), then he was a year in Charleroi playing with his brother Jimmy (20.7 points per game, 45.9% from three in Eurocup), then in Murcia in Spain (13.0 points per game also in Eurocup) and Eskisehir in Turkey. In 2018 he came to Red Star Belgrade where he won the Adriatic Supercup and in 2019 the Adriatic League as MVP of the final. In 2018/19 in Eurocup, he scored 12.9 points per game with 49.4% from three.
In 2019/20 in the EuroLeague he had 11.6 points per game with 40.3% from three. In 2020, he moved to Zenit St. Petersburg where he stayed for two seasons. In the first year in EuroLeague he had 9.6 points with 44.8% from three; in the second 11.2 points with 35.7%. In the VTB League he played until the end of the season with 14.6 points per contest and 46.5% from three helping Zenit win the title.
NOTES – He played in the 2017 Copa America with the U.S. national team, winning the gold medal in Cordoba by defeating Argentina in the final.
Source: Olimpia Milano press office